Welcome to my guide on the exquisite seaside accommodations in Monterey, California! This coastal gem is renowned for its breathtaking beaches and world-class hotels that offer unparalleled luxury and relaxation. Nestled along the shimmering Pacific Ocean, Monterey boasts a plethora of beachfront resorts that are sure to captivate even the most discerning travelers.
Prepare to embark on a journey where pristine sandy shores meet opulent establishments. From lavish boutique hotels with panoramic ocean views to extravagant resorts with private access to the beach, Monterey has it all. Immerse yourself in the tranquil ambiance as you wake up to the sound of gentle waves crashing against the shore and bask in the warm glow of California's golden sunsets from your balcony. Whether you seek a romantic getaway or a rejuvenating escape by the sea, these beachfront havens will exceed your expectations and create memories that will last a lifetime.
So, pack your bags and join me as we explore this idyllic coastal destination, uncovering hidden treasures among Monterey's charming shoreline retreats.
The Best Monterey Hotels By the Beach
Hyatt Carmel Highlands
Located on a cliff overlooking the Pacific Ocean, Hyatt Carmel Highlands offers charming accommodation surrounded by pine groves. This beachfront hotel features an outdoor pool, 3 outdoor garden spas, and a renowned dining experience with breathtaking ocean views. The contemporary rooms open onto large balconies and are equipped with modern amenities such as HD TVs, iPod docking stations, and fireplaces in select rooms. Guests can enjoy free WiFi access and have access to a well-equipped fitness center. The hotel also offers multiple meeting spaces, complimentary mountain bikes for exploring the area, and nearby horseback riding opportunities. Indulge in gourmet cuisine made from seasonal ingredients at the on-site Pacific's Edge Restaurant or unwind with drinks at the lounge bar that showcases floor-to-ceiling windows capturing panoramic views of the surroundings. Popular attractions like Monterey Bay Aquariumand Pebble Beach are just 17 miles away from this exquisite beachfront destination.
– Spectacular cliffside location overlooking the Pacific Ocean
– Outdoor pool and three garden spas for relaxation
– Contemporary rooms with modern amenities including HD TVs and iPod docking stations
– Complimentary mountain bikes available for guests' use
– Renowned dining experience at Pacific's Edge Restaurant with stunning ocean views
Portola Hotel & Spa (Monterey)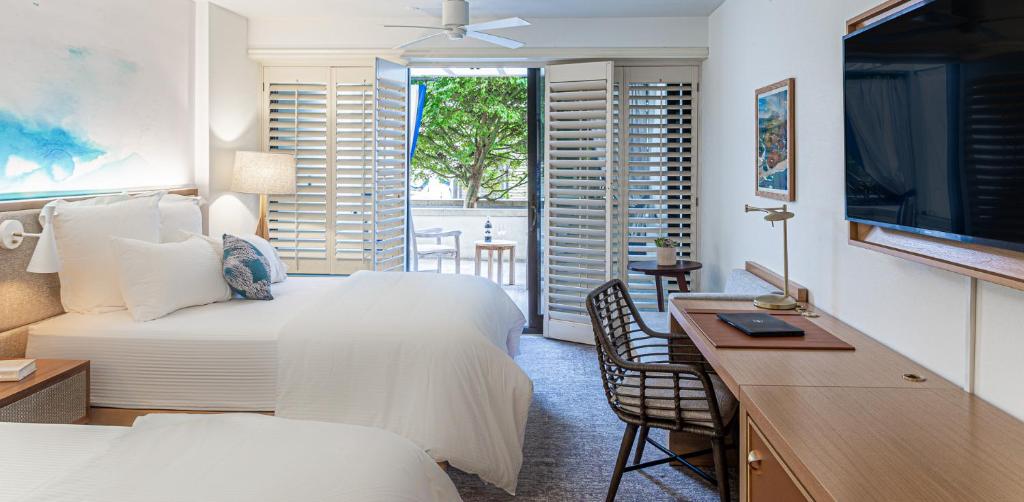 Located within a short 5-minute stroll of Fisherman's Wharf, the Portola Hotel & Spa in Monterey is conveniently situated just 1.6 km away from the renowned Cannery Row. The hotel boasts guest rooms that are well-appointed with thoughtful amenities such as a flat-screen TV and a refrigerator. The private bathrooms are equipped with eco-friendly amenities and feature a make-up mirror for guests' convenience. For those seeking an extra touch of luxury, select rooms offer breathtaking views of the picturesque harbor.
– Prime location near Fisherman's Wharf
– Close proximity to the historic Cannery Row
– Stylish and comfortable guest rooms
– Eco-friendly amenities in private bathrooms
– Spectacular views of the harbor from select rooms
Padre Oaks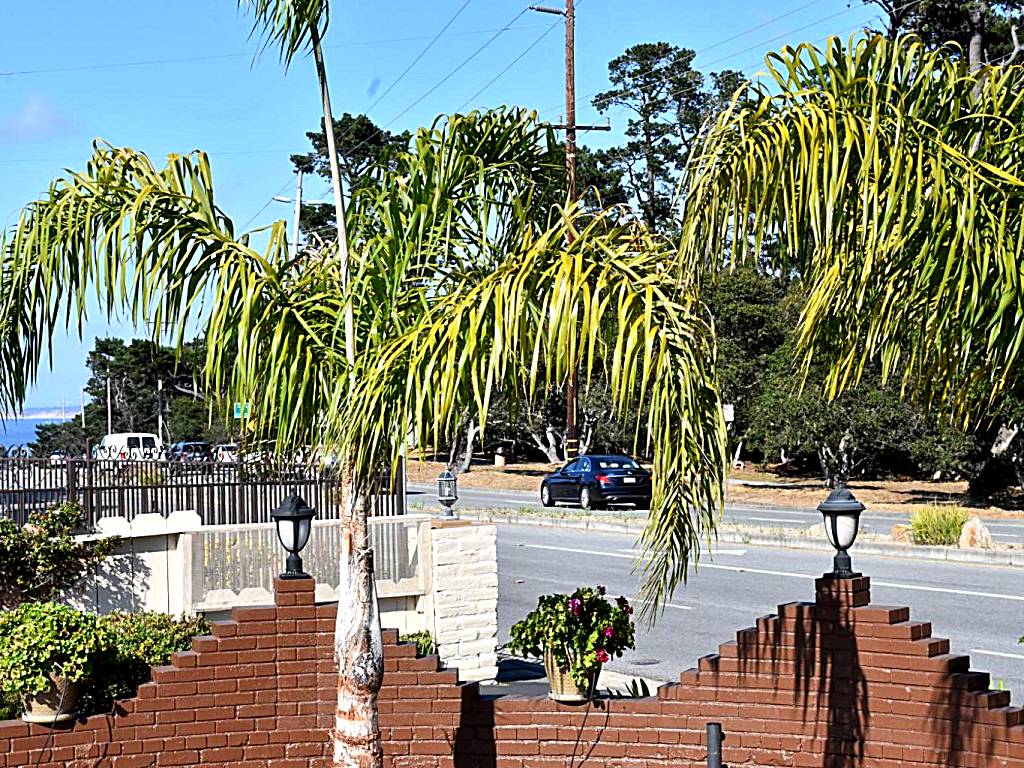 Located near the Cabrillo Highway, Padre Oaks is a charming motel that offers a convenient stay just 4 minutes' drive away from downtown Monterey. Situated only 4.8 km from both the Monterey Aquarium and the Monterey State Beach, this hotel is also perfectly positioned at just 8 km away from Pebble Beach. The well-appointed rooms at Padre Oaks boast modern amenities such as a TV with cable channels, coffee machine, air conditioning, refrigerator, microwave, and hair dryer. Guests can enjoy free WiFi throughout their stay and benefit from the convenience of a 24-hour front desk and complimentary parking. With its proximity to Carmel-by-the-Sea (6.4 km), Padre Oaks is an excellent choice for travelers seeking an enjoyable coastal getaway.
– Convenient location near downtown Monterey
– Close proximity to popular attractions like the Monterey Aquarium and Pebble Beach
– Well-equipped rooms with modern amenities
– Free WiFi throughout the hotel
– Helpful services including a 24-hour front desk and free parking
Hotels Near the Beach in Downtown Monterey
Hotels near the beach in downtown Monterey offer a convenient location for travelers looking to enjoy both stunning ocean views and easy access to the city's vibrant attractions. With their prime beachfront positions, these hotels provide guests with an ideal base for exploring Monterey's coastal beauty and enjoying a relaxing seaside getaway.
Briarwood Inn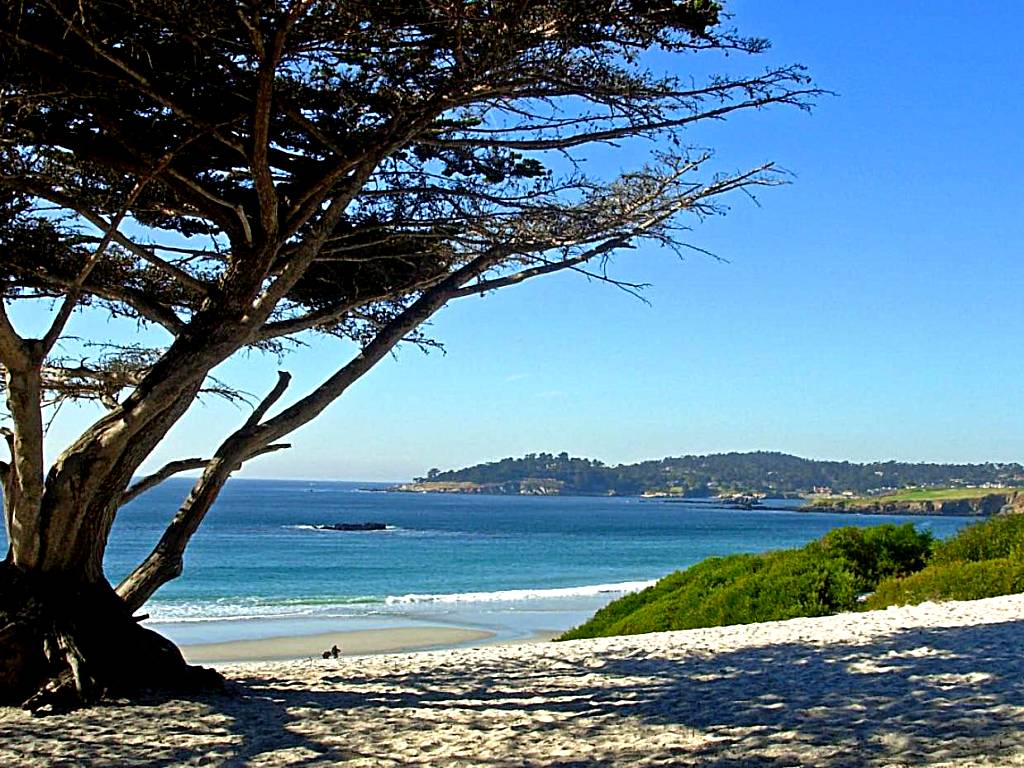 Located within a short walk to shopping and dining destinations in Carmel Village and just a 12-minute walk to Carmel Beach, the Briarwood Inn is an ideal choice for those looking for a comfortable stay near the ocean. The guest rooms are equipped with free WiFi, flat-screen cable TVs, compact or full-size refrigerators, coffee makers, and private bathrooms. The inn's proximity to the south entrance of 17 Mile Drive and Pebble Beach Golf Course makes it a convenient spot for golf enthusiasts. With most rooms featuring gas fireplaces, handcrafted furniture, and off-street parking spaces, guests can enjoy a cozy and convenient stay. Additionally, select rooms are pet-friendly which adds to the appeal of this charming inn. The beautifully landscaped gardens provide a peaceful setting while hiking and cycling opportunities nearby offer adventure for outdoor enthusiasts.
– Convenient location within walking distance of shopping and dining in Carmel Village
– Close proximity to popular tourist attractions such as 17 Mile Drive and Pebble Beach Golf Course
– Cozy rooms with gas fireplaces adding an extra touch of warmth
– Off-street parking available for guests' convenience
– Pet-friendly accommodation options allowing travelers to bring their furry friends along
The Old St Angela Inn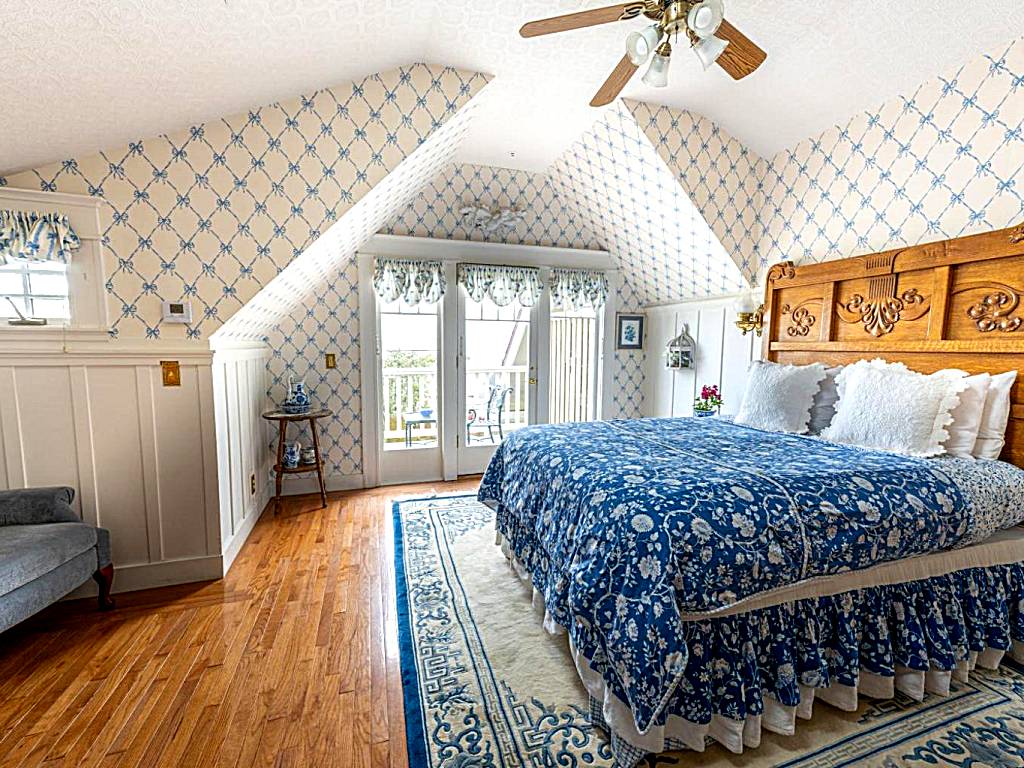 The Old St Angela Inn is a charming bed and breakfast located in Pacific Grove, offering guests a comfortable stay with stunning sea views and convenient access to nearby beauty services. Each unit comes with a private bathroom complete with a shower, bathrobes, and a hairdryer. The inn is ideally situated near popular attractions such as Lovers Point Beach, Aeneas Beach, and San Carlos State Beach. Guests can start their day with a continental, American or vegetarian breakfast before enjoying the outdoor fireplace or relaxing in the garden. With free WiFi and its close proximity to Monterey Regional Airport just 8 km away, The Old St Angela Inn provides an ideal beachfront retreat.
– Free WiFi
– Stunning sea views
– Access to beauty services
– Outdoor fireplace
– Close proximity to popular beaches
Monterey Plaza Hotel & Spa (Monterey)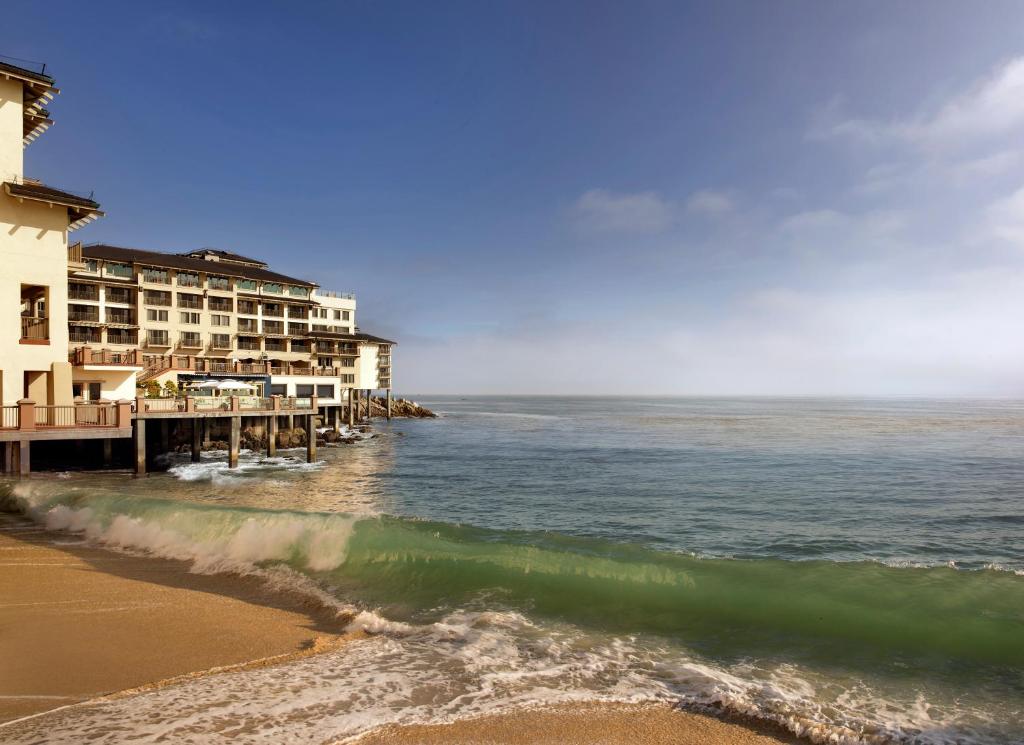 Located steps from Cannery Row and offering breathtaking views of Monterey Bay, the Monterey Plaza Hotel & Spa is a luxurious beachfront retreat. The hotel boasts a range of amenities including a full-service spa, private beach access, and a rooftop fitness center. The spacious guestrooms are equipped with modern conveniences such as air conditioning, cable TV, and an electronics charging station. Guests can indulge in award-winning coffee blends and fresh pastries at Tidal Coffee or enjoy an unforgettable dining experience at the elegant Coastal Kitchen restaurant with its ever-evolving tasting menu and wine pairings. Schooners Monterey offers sustainable seafood dishes for breakfast, lunch, and dinner while the Lobby Lounge serves craft cocktails with live music in the evening. With its prime location near popular attractions like the Monterey Bay Aquarium and 17 Mile Drive, guests can easily explore all that this beautiful area has to offer.
– Stunning views of Monterey Bay
– Full-service spa for ultimate relaxation
– Private beach access
– Award-winning coffee blends at Tidal Coffee
– Unique dining experiences at Coastal Kitchen and Schooners Monterey
Romantic Beachfront Hotels in Monterey
Monterey offers a plethora of romantic beachfront hotels that provide the perfect backdrop for couples seeking an intimate getaway. With stunning ocean views and luxurious accommodations, these hotels offer a serene atmosphere where couples can indulge in relaxation and create lasting memories together.
Dream Inn Santa Cruz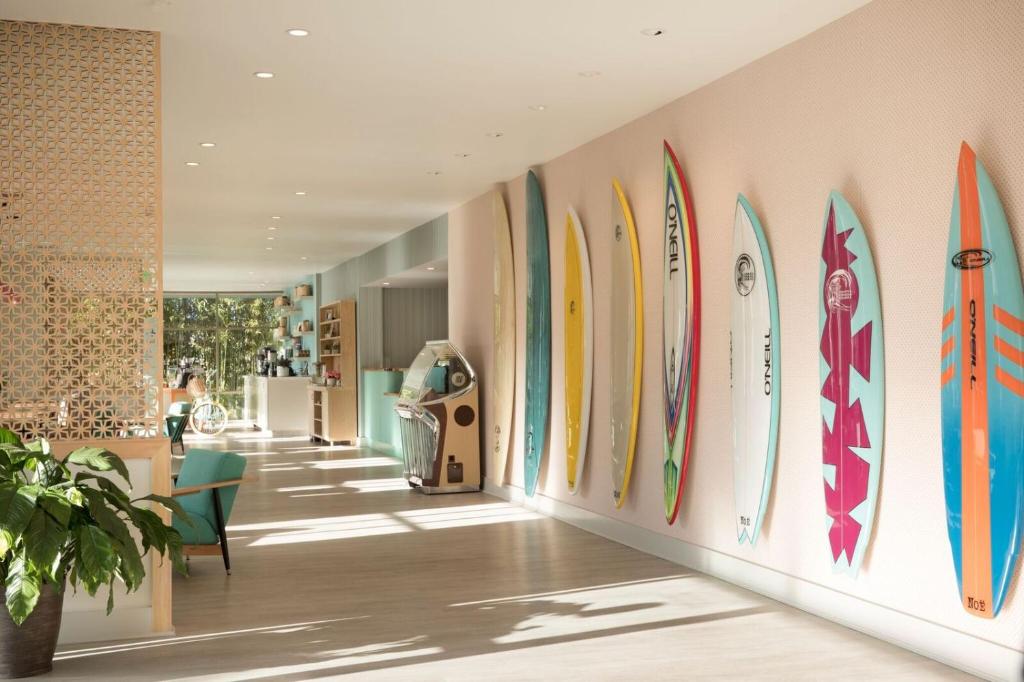 Located next to Santa Cruz's famous boardwalk and steps from the city center, Dream Inn Santa Cruz is a dreamy beachfront hotel perfect for a weekend escape, family holiday, corporate event, or romantic getaway. Inspired by the ocean, this hotel offers a natural and laid-back atmosphere. All guestrooms and suites feature private balconies or patios with breathtaking views of Monterey Bay, allowing you to enjoy memorable sunsets and watch the surfers while being lulled to sleep by the soothing ocean waves. With luxurious amenities like a pool and hot tub on its spacious deck, Dream Inn Santa Cruz provides an exceptional beachfront experience.
– Ideal location next to the famous boardwalk
– Private balconies or patios with spectacular views of Monterey Bay
– Laid-back atmosphere inspired by the ocean
– Luxurious amenities including a pool and hot tub on the spacious deck
– Perfect for both business and pleasure
Carmel Valley Ranch (Carmel Valley)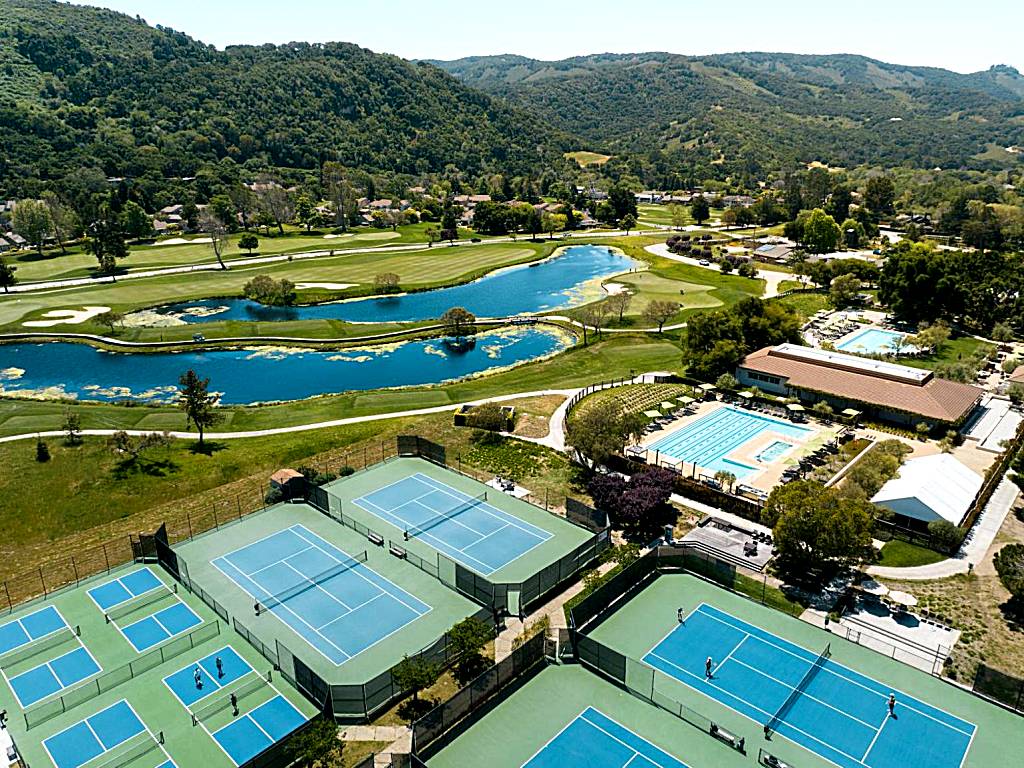 Nestled on 500 acres in the picturesque Carmel Valley, Hotel Carmel Valley Ranch offers guests a luxurious countryside retreat. This all-suite resort is conveniently located just 9 miles from the beautiful Carmel Beach City Park. The resort boasts a wide range of amenities including NINE tennis courts and a golf course for those looking to practice their swing. Guests can also indulge in some pampering at the full-service spa or take a dip in one of the two outdoor pools. Each suite at Hotel Carmel Valley Ranch features a cozy fireplace, free Wi-Fi, and modern amenities such as an iPod docking station and 42-inch flat-screen TV. The private decks provide stunning views while the bathrooms offer separate showers and soaking tubs for ultimate relaxation. For those seeking adventure, there are hiking trails to explore and even a fitness center to keep up with workouts while traveling. With its serene setting and top-notch facilities, Hotel Carmel Valley Ranch is truly an ideal destination for luxury seekers.
– Nine tennis courts available
– Golf lessons provided
– Full-service spa for ultimate relaxation
– Two outdoor pools perfect for lounging
– Stunning private decks with breathtaking views
Pacific Gardens Inn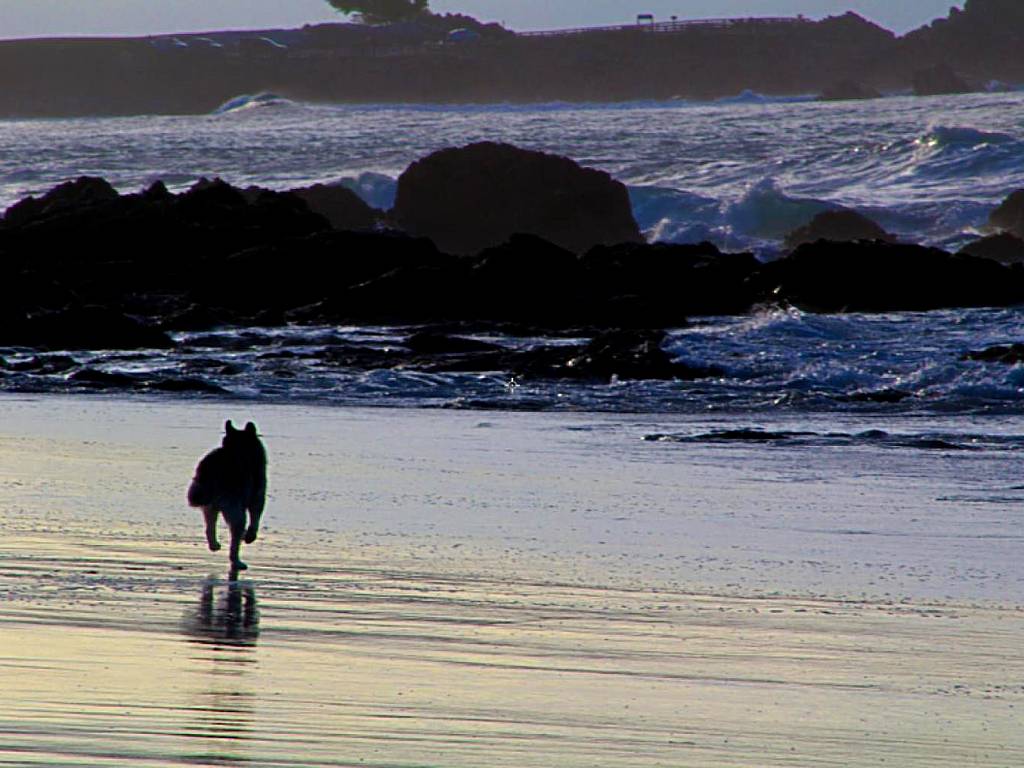 The Pacific Gardens Inn is a charming bed and breakfast located across from Asilomar State Beach, offering guests easy access to Spanish Bay and the stunning Pacific Ocean. This beachfront hotel boasts 2 hot tubs and rooms with cozy fireplaces, perfect for relaxing after a day of exploring the beautiful coastline. The rooms are tastefully decorated with large windows, light wood furnishings, and vibrant bedding. Guests can enjoy complimentary popcorn poppers and free Wi-Fi during their stay. The hotel treats its guests to a delicious daily breakfast and an evening social hour with wine, creating a warm and inviting atmosphere. Additionally, the Pacific Gardens Inn provides barbecue facilities for those looking to have a memorable cookout while enjoying the ocean breeze. With its prime location just a 15-minute drive away from Pebble Beach Golf Course and 2.6 miles from the Monterey Bay Aquarium, this beachfront retreat offers both relaxation and convenient access to nearby attractions.
– Ideal location across from Asilomar State Beach
– Cozy rooms with fireplaces
– Complimentary popcorn poppers in each room
– Daily breakfast included
– Evening social hour with wine
Beachfront Hotels Hotels in Monterey With a Pool
Beachfront hotels in Monterey with a pool offer guests the perfect combination of stunning ocean views and refreshing swimming options. With easy access to the beach, visitors can soak up the sun before taking a dip in the pool to cool off and relax.
Munras Inn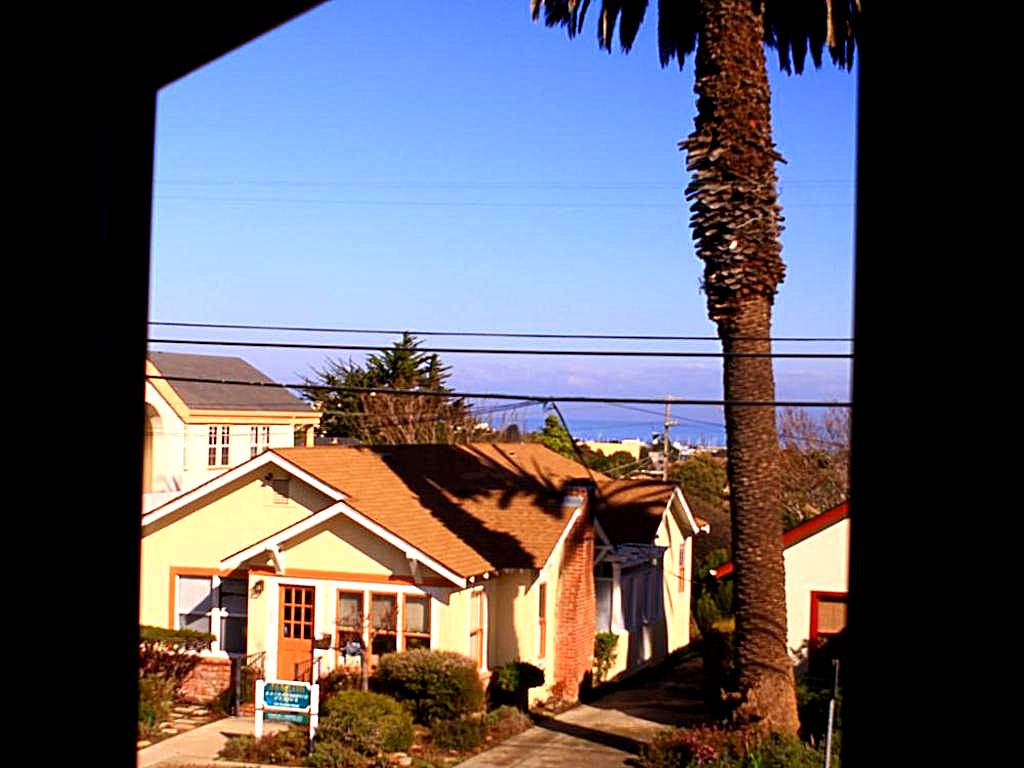 Munras Inn is a conveniently located hotel, just 3.2 km away from the Monterey Bay Aquarium and 6.4 km away from Pebble Beach Golf Course. The guest rooms at Munras Inn are equipped with free WiFi and feature amenities such as a fireplace, microwave, refrigerator, and coffee machine. Guests can also enjoy the convenience of a TV with cable, hairdryer, and ironing facilities in each room. The hotel offers free guest parking and provides fax and photocopying services to its guests. For those seeking excitement, Laguna Seca Raceway is just a quick 20-minute drive away.
– Conveniently located near popular attractions
– Free WiFi throughout the hotel
– Cozy fireplaces in each guest room
– Complimentary guest parking available
– Fax and photocopying services provided
Information about Beachfront Hotels in Monterey
| | |
| --- | --- |
| 🏢 Number of Beach Hotels in Monterey | 10 |
| 🥇 Average Review Score | 8.4/10 |
| 💰 High season average price | 974 |
| 💸 Low season average price | 243.5 |
FAQ
What are some top beachfront hotels in Monterey?
Monterey has several high-end beachfront hotels that offer luxurious accommodations and stunning ocean views. Some of the top options include the Monterey Plaza Hotel & Spa, which boasts a prime location overlooking Monterey Bay, complete with a rooftop spa and elegant rooms. Another popular choice is the InterContinental The Clement Monterey, known for its upscale amenities, modern guest rooms, and direct beach access. Additionally, the Sanctuary Beach Resort offers a serene coastal retreat with spacious accommodations and private beach access.
Are there any budget-friendly beachfront hotels in Monterey?
While Monterey is primarily known for its upscale beachfront hotels, there are also some budget-friendly options available for travelers on a tighter budget. One such option is the Mariposa Inn & Suites, located within walking distance to beaches and offering comfortable rooms at affordable rates. The Ramada by Wyndham Marina also provides an economical choice with its convenient location near Marina State Beach.
Which beach activities can guests enjoy while staying at a beachfront hotel in Monterey?
Guests staying at a beachfront hotel in Monterey have countless opportunities to enjoy various water-based activities. They can indulge in swimming or surfing in the crystal-clear waters of the Pacific Ocean or embark on exciting kayaking adventures along the coastlines. Many hotels also offer rentals for paddleboarding or snorkeling equipment as well as organize excursions for whale watching or fishing trips.
What dining options are available near beachfront hotels in Monterey?
Monterey offers an array of culinary delights near its beachfront hotels. From seafood restaurants serving fresh catches from the Pacific Ocean to trendy cafes offering locally sourced ingredients, guests can savor diverse flavors just steps away from their accommodations. Cannery Row is particularly renowned for its dining scene with numerous eateries offering delicious seafood dishes and breathtaking ocean views.
What nearby attractions can guests explore when staying at a beachfront hotel in Monterey?
Staying at a beachfront hotel in Monterey provides guests with easy access to several nearby attractions. One must-visit spot is the famous Monterey Bay Aquarium, where visitors can admire a vast array of marine creatures up close. The historic Cannery Row is also worth exploring, featuring charming shops, art galleries, and wine tasting rooms. Additionally, the picturesque 17-Mile Drive offers stunning coastal views and leads to iconic landmarks like Pebble Beach and the Lone Cypress Tree.
Popular Beachfront Hotels destinations