Welcome, fellow adventurers, to the enchanting shores of the Channel Islands in the United Kingdom. In this captivating corner of the world, where sparkling azure waters stretch as far as the eye can see, lies a hidden treasure trove of beachfront retreats. Prepare to be spellbound by these exquisite coastal havens, where luxury and tranquility coexist in perfect harmony.
The Channel Islands boast an array of extraordinary hotels that embrace their privileged seaside locations with unrivaled finesse. Immerse yourself in the mesmerizing beauty of these stunning island landscapes, as you bask in the warm embrace of golden sands beneath your feet. Indulge your senses at boutique establishments that offer a tantalizing blend of modern elegance and timeless charm.
From rugged cliffs that plunge into crashing waves to serene coves sheltered by verdant hillsides, each hotel is carefully nestled in a prime spot along this breathtaking coastline. Whether you seek seclusion amidst nature's wonders or prefer lively beachside promenades, there is something for every discerning traveler here. So join us on this journey through sandy shores and idyllic beaches as we uncover the most alluring beachfront abodes that Channel Islands have to offer.
The Best Channel Islands Hotels By the Beach
The Atlantic Hotel (St Brelade)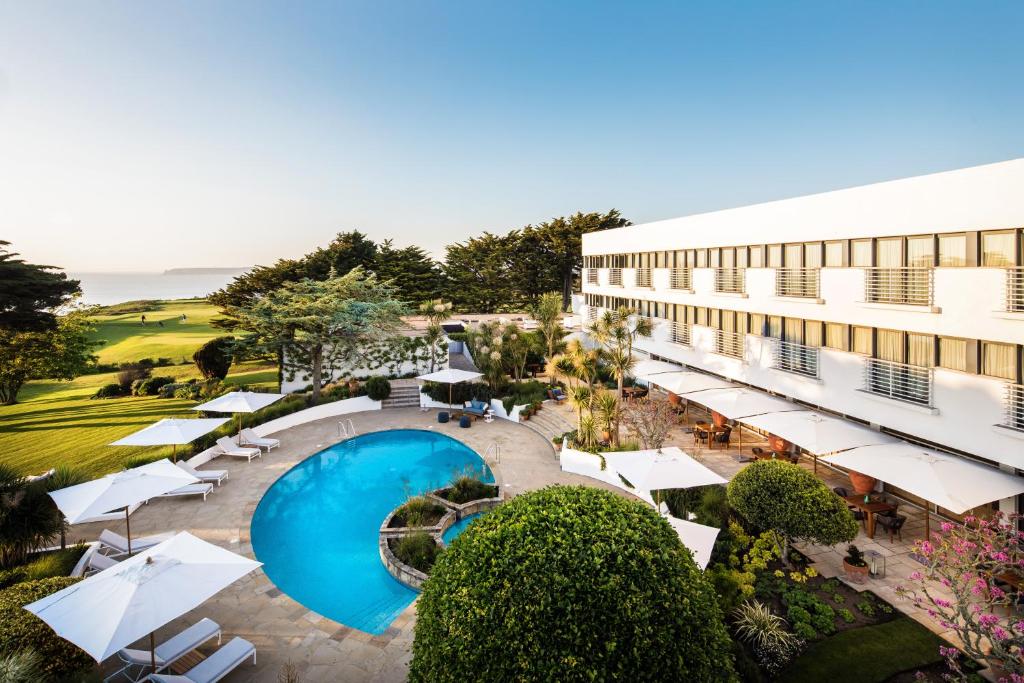 The Atlantic Hotel in St Brelade is a luxurious 4-star beachfront hotel situated on its own private grounds overlooking St Ouen's Bay. With elegant surroundings and sophisticated décor, this hotel offers a truly indulgent experience for guests. The hotel features an outdoor swimming pool and is adjacent to the La Moye Championship Golf Course, providing ample opportunities for relaxation and recreation. The Ocean Restaurant serves modern British cuisine made with fresh Jersey ingredients, offering a delightful culinary experience. The spacious bedrooms at The Atlantic Hotel feature stylish marble en suite bathrooms, light and modern décor, balconies, and seating areas with TVs and free Wi-Fi access. Guests can also enjoy the on-site health club which includes an indoor swimming pool, mini gymnasium, and saunas. Conveniently located just a 10-minute drive from St Helier's capital and harbor, as well as being only a 5-minute drive away from Jersey Airport, The Atlantic Hotel provides easy access to explore the beautiful island of Jersey.
– Stunning views of St Ouen's Bay
– Outdoor swimming pool
– Adjacent to La Moye Championship Golf Course
– Modern British cuisine at Ocean Restaurant
– On-site health club with indoor swimming pool
St Georges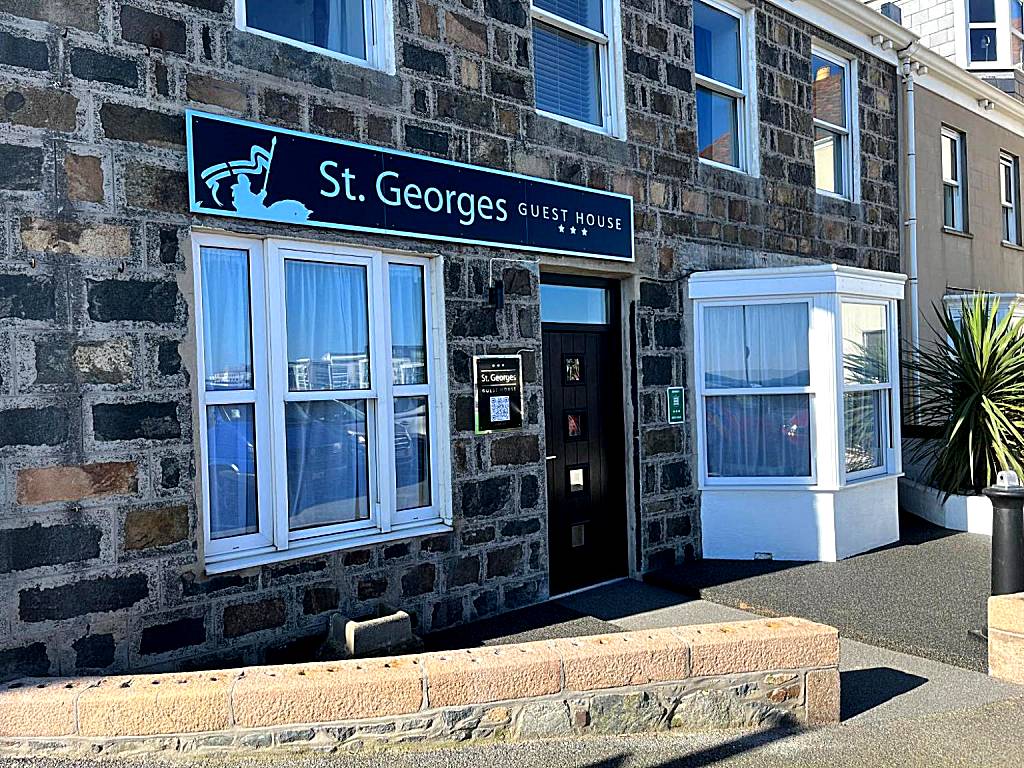 Located by the sea and just a 2-minute drive from Saint Julian's Pier, St Georges is a charming family-run guest house that offers a comfortable and relaxing stay. With free Wi-Fi and nearby public parking, convenience is key at this beachfront hotel. In the mornings, guests can enjoy a delightful breakfast basket delivered straight to their room, featuring a selection of hot rolls in the winter months and continental options during summer. The rooms at St Georges are well-appointed, with each one featuring an en suite bathroom stocked with complimentary toiletries, tea/coffee making facilities for added convenience, and a flat-screen TV for entertainment. Some rooms also offer stunning views of Belle Greve Bay and the picturesque islands of Sark, Herm, and Jethou. For those looking to explore further afield, Saint Peter Port Harbour is just 500 meters away, where ferries depart to Jersey, Southampton, Poole. Additionally, Guernsey Airport can be reached with just a short 12-minute drive.
Pros:
– Enviable location by the sea
– Free Wi-Fi access
– Complimentary breakfast basket delivered to your room
– Stunning views of Belle Greve Bay and surrounding islands
– Convenient proximity to Saint Peter Port Harbour
Hotel Jerbourg (St Peter Port)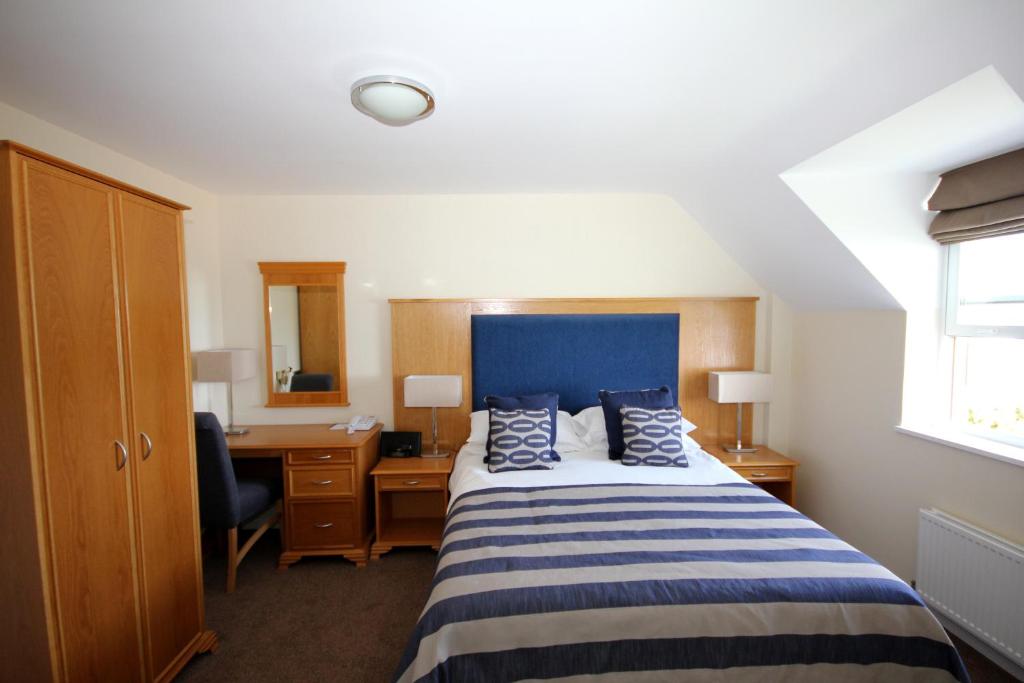 Hotel Jerbourg, located in St Peter Port, is a charming small hotel perched on the cliff top at Jerbourg Point. Offering breathtaking views over Herm, Sark, Jersey, and even France on clear days, this beachfront hotel is a true paradise for nature lovers. The hotel features two restaurants serving an array of delicious options including fresh local fish, prime char-grilled meats, vegetarian choices, and house-specialities. Guests can also enjoy the outdoor swimming pool which is open from May to September and indulge in a game of petanque at the poolside. For those looking to relax with a cup of coffee and some treats while taking in the stunning surroundings, the Cliff Top Coffee Shop with its sun terrace serves homemade cakes, pastries, and locally roasted coffee throughout the day. Hotel Jerbourg's location offers easy access to picturesque cliff walks as well as being just 2 minutes away from The Guernsey Literary and Potato Peel Pie Society's La Bouvée Farm. Additionally, it is conveniently located only 10 minutes from St Peter Port and within easy reach of Guernsey Airport.
– Breathtaking views over Herm, Sark, Jersey & France
– Two restaurants offering fresh local cuisine
– Outdoor swimming pool (May to September)
– Petanque available at poolside
– Cliff Top Coffee Shop serving homemade treats throughout the day
Other places to stay in Channel Islands
Hotels Near the Beach in Downtown Channel Islands
Experience the perfect blend of sun, sand, and city life with hotels near the beach in Downtown Channel Islands. Enjoy stunning ocean views and easy access to pristine beaches while being just steps away from downtown's vibrant dining and entertainment scene.
Duke Of Richmond Hotel (St Peter Port)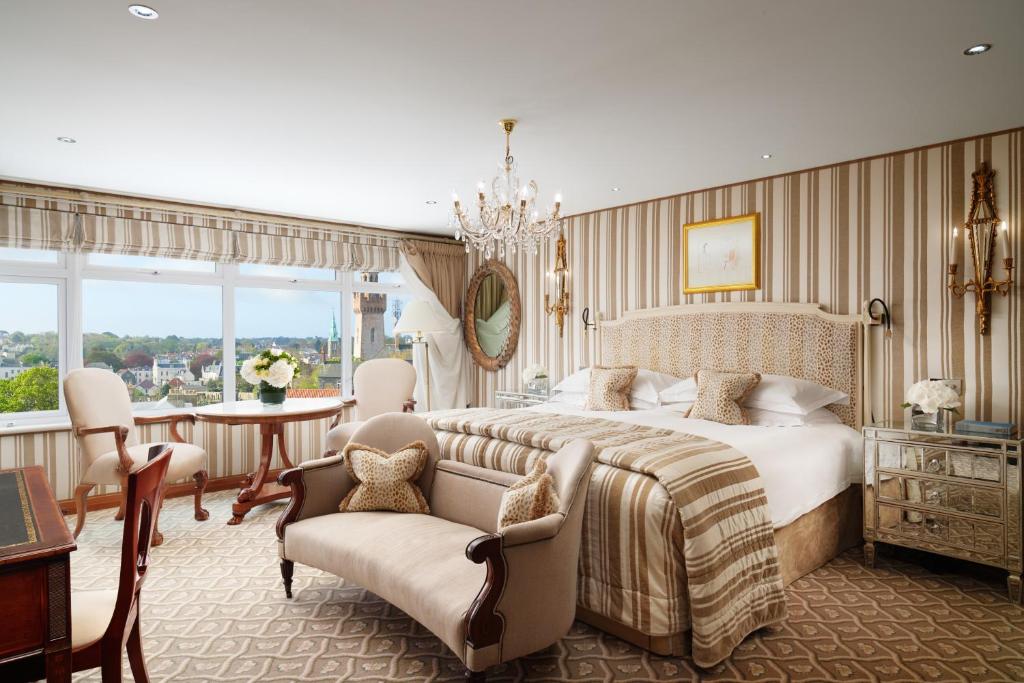 The Duke of Richmond Hotel in St Peter Port, Guernsey is a luxurious beachfront hotel offering stunning views of the marina and Cambridge Park. The spacious bedrooms are tastefully decorated and feature amenities such as a wooden work desk, TV, and some even have beautiful sea views. Guests can relax by the outdoor pool or enjoy a delicious meal at the stylish Leopard Bar and Restaurant, which has a contemporary decor and serves a wide range of international cuisine. The restaurant also has a terrace overlooking the Channel Islands, creating the perfect setting for dining al fresco. Conveniently located just a short 10-minute walk from St Peter Port's shopping district, this hotel offers easy access to all that Guernsey's capital has to offer. With free parking available and the airport less than 4 miles away, guests will find their stay at the Duke of Richmond Hotel both convenient and luxurious.
– Spectacular views over St Peter Port Marina
– Outdoor pool for relaxation
– Stylish Leopard Bar with African motifs
– Terrace overlooking Channel Islands
– Close proximity to shopping district
Hotel Ambassadeur (St Clements)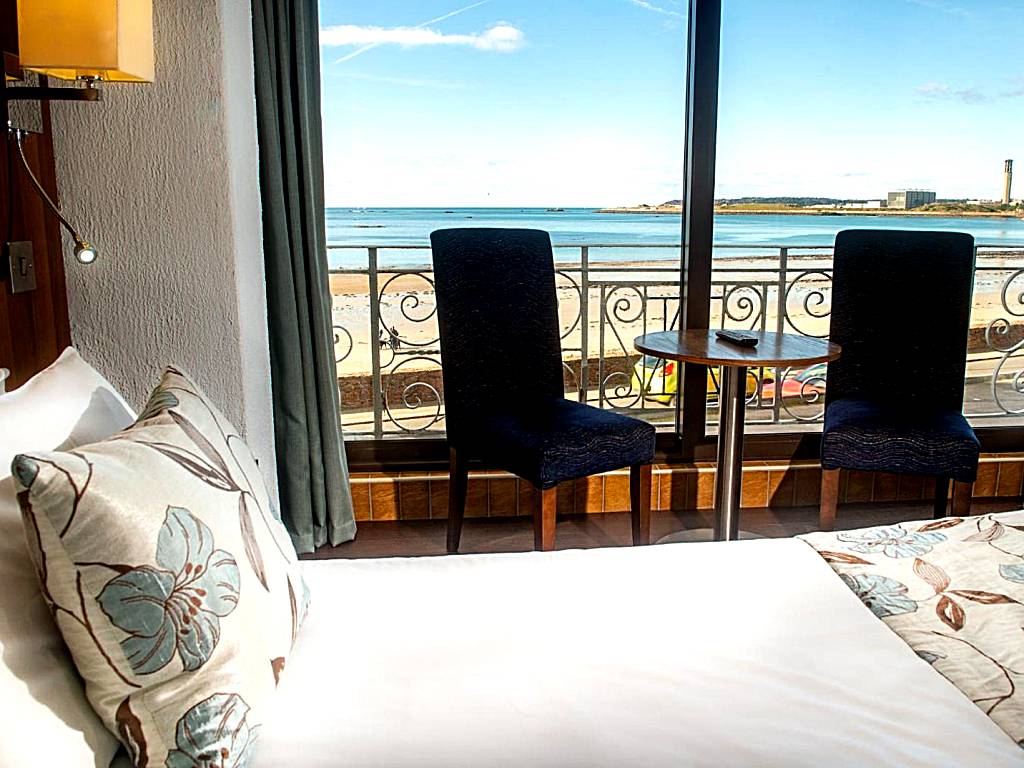 Hotel Ambassadeur is a beachfront hotel located less than 2 miles from Saint Helier Jersey. Situated directly opposite St Clements Bay and Beach, the hotel offers stunning views of the coastline. It is conveniently located along the main bus route into the town center, making it easy for guests to explore the area. The hotel features an outdoor swimming pool that is heated during warmer months, allowing guests to take a refreshing dip while enjoying the beautiful surroundings. There is also a bright terrace where guests can relax and indulge in drinks and snacks throughout the day. The rooms at Hotel Ambassadeur are comfortable and well-equipped with en suite bathrooms, hairdryers, TVs, direct-dial telephones, and tea and coffee making facilities. The hotel boasts a large restaurant that serves delicious breakfast and table d'hote evening meals. Special dietary requirements can be catered for upon request, and there is also a children's menu available. Additionally, the hotel is adjacent to FB Fields and the Jersey Recreation Ground, offering opportunities for outdoor activities nearby. Free onsite parking is provided for guests' convenience.
– Outdoor swimming pool
– Beautiful beachfront location
– Convenient access to town center via bus route
– Bright terrace serving drinks and snacks
– Onsite parking available
St Brelade's Bay Hotel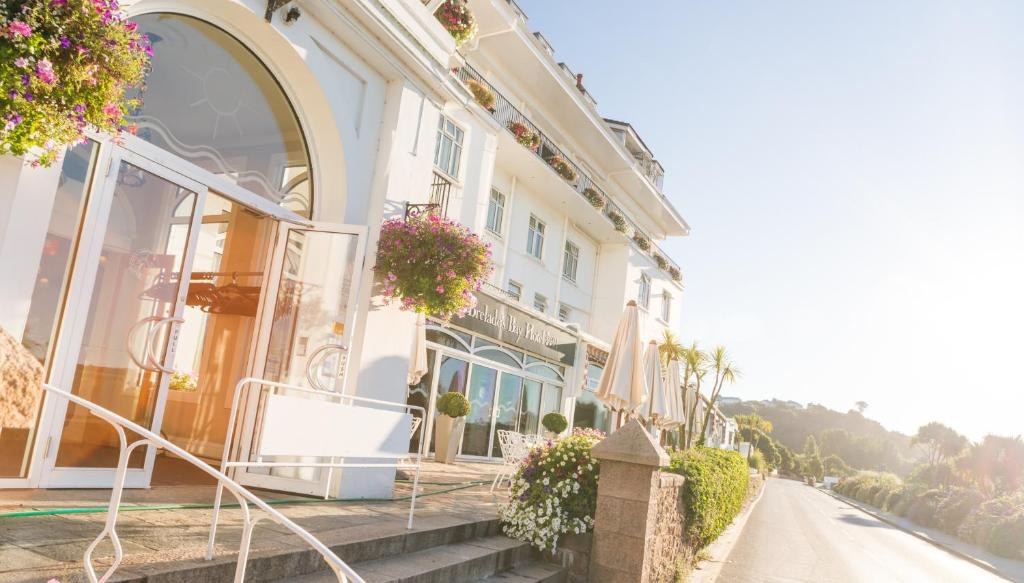 St Brelade's Bay Hotel is a beautifully refurbished 19th-century luxury hotel located on the seafront of Jersey. Situated within 5 acres of stunning award-winning gardens, this hotel offers breathtaking views of the idyllic beach and sparkling sea. The rooms at St Brelade's Bay Hotel are tastefully decorated and provide excellent views of either the sea or the garden, with some rooms even featuring balconies. The rooms also offer modern amenities such as LCD TVs with satellite channels and heated towel rails for ultimate comfort. Guests can take advantage of the hotel's facilities including a synthetic grass tennis court in the garden, a heated swimming pool, a heated children's pool, a fitness center, and a children's play area. For dining options, guests can indulge in delicious cuisine made from local produce at The Bay Restaurant which boasts an extensive menu to suit all tastes. Additionally, The Petit Port Cafe located in the garden offers stunning views over the swimming pool and St Brelade's Bay.
Pros:
– Spectacular location right on the beachfront
– Beautifully landscaped award-winning gardens
– Excellent sea or garden views from rooms
– Wide range of amenities including tennis court and pools
– Delicious dining options with fresh local cuisine
Romantic Beachfront Hotels in Channel Islands
Channel Islands offers a range of romantic beachfront hotels, where couples can enjoy breathtaking ocean views and intimate sunsets. With serene sandy beaches and secluded locations, these hotels provide the perfect setting for a romantic getaway by the sea.
Driftwood Inn (St Saviour Guernsey)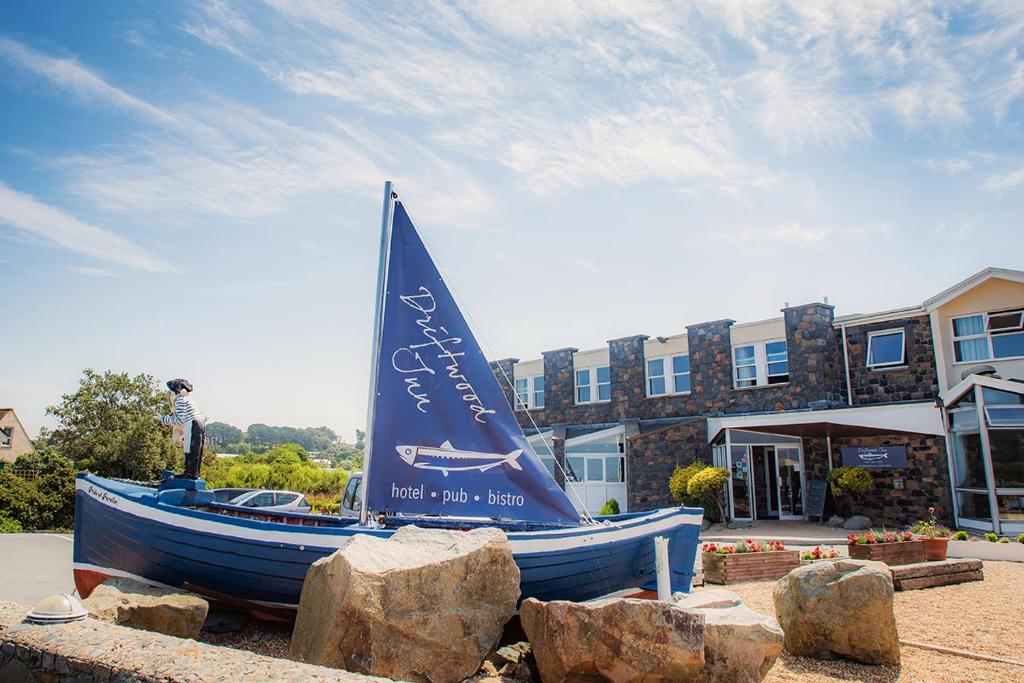 Located in St Saviour Guernsey, just 1.1 km from Vazon Beach, Driftwood Inn is a luxurious 4-star hotel that offers a range of amenities for the perfect beachfront getaway. Guests can enjoy the beautiful garden and terrace, as well as free private parking. The hotel also features an on-site restaurant and bar, offering delicious à la carte, continental, or vegetarian breakfast options each morning. All rooms are equipped with a kettle, private bathroom, and free WiFi. Some rooms even boast balconies with stunning sea views. With activities like hiking, snorkeling, and cycling available nearby, guests have plenty of opportunities to explore the surroundings or simply relax on the beachfront. For golf enthusiasts, The Royal Guernsey Golf Club is only 6.5 km away. Additionally, Guernsey Airport is conveniently located just 4 km from Driftwood Inn.
– Beautiful garden and terrace
– Free private parking
– On-site restaurant and bar
– Stunning sea views from selected rooms
– Convenient location near popular beaches and attractions
Les Cotils (Saint Peter Port)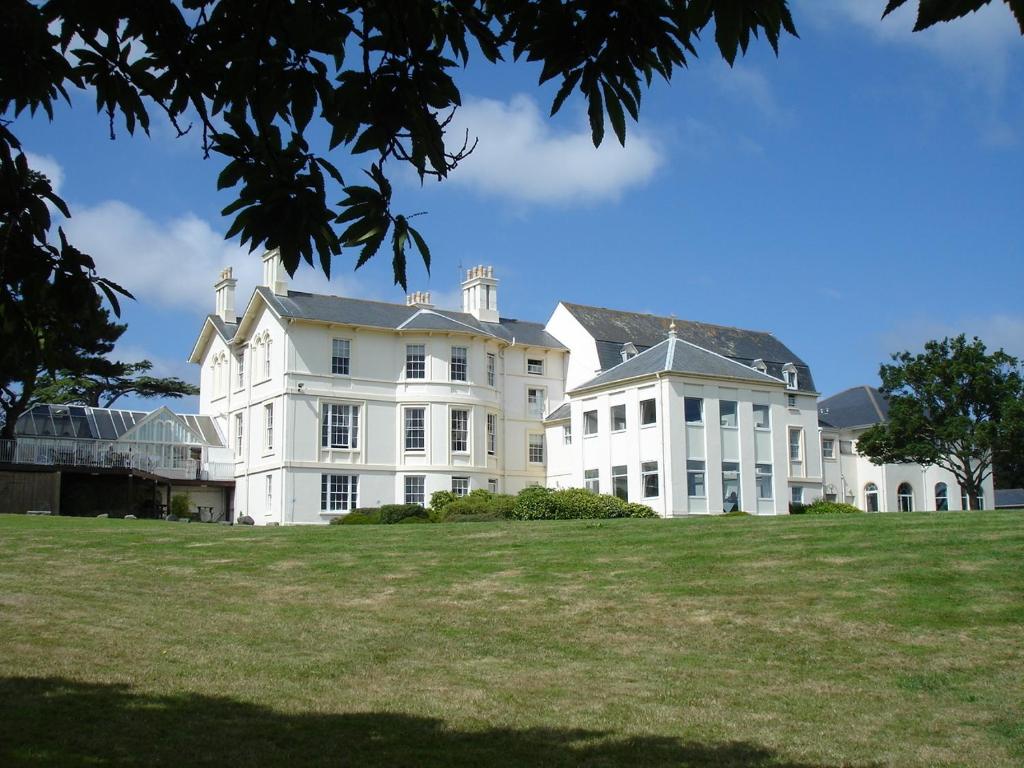 Located in the charming town of St Peter Port, Les Cotils is a beachfront hotel offering breathtaking sea views. Nestled within 12 acres of award-winning grounds, this exquisite property features a delightful restaurant. The attractive rooms at Les Cotils boast pleasant décor and are equipped with modern amenities such as free WiFi, TV, heating, and tea and coffee-making facilities. Guests can enjoy stunning vistas of the harbour and the neighboring islands of Herm and Sark right from their windows. With convenient ferry connections to Jersey, France, and mainland UK departing from St Peter's, this hotel is an ideal choice for travelers seeking both tranquility and easy access to various destinations.
– Spectacular sea views
– Beautifully landscaped grounds
– Excellent restaurant on-site
– Close proximity to ferry terminals for easy exploration opportunities
– Charming rooms with modern amenities
La Fregate Hotel (St Peter Port)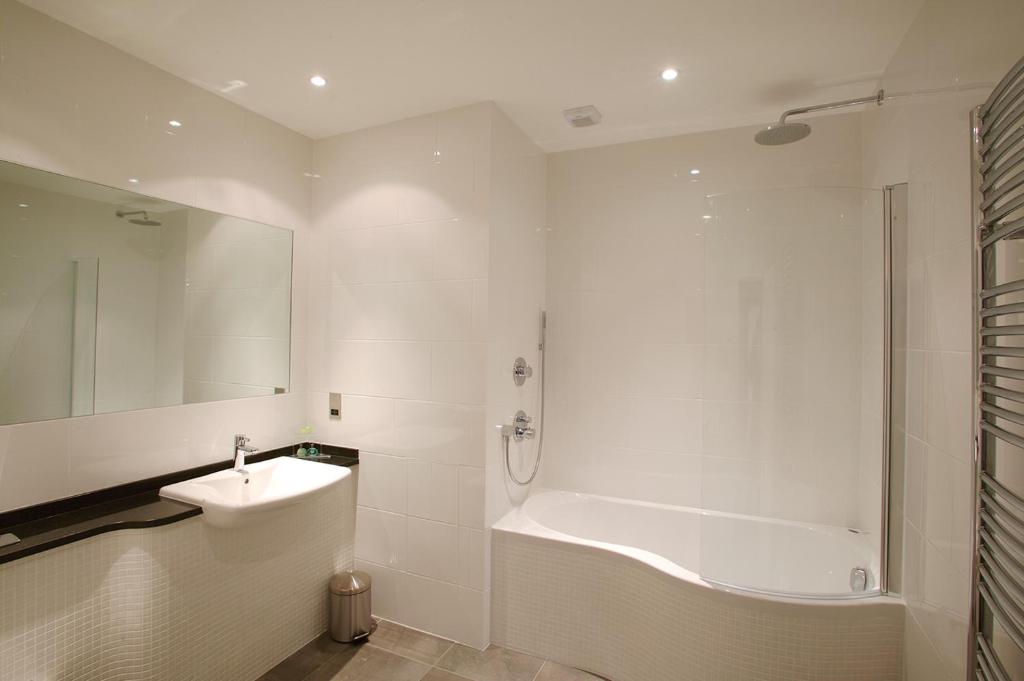 Located in St Peter Port, La Fregate Hotel is a stunning 18th-century house nestled in secluded terraced gardens. With every room offering picturesque views of the sea, guests can enjoy a serene and relaxing stay. The hotel is conveniently situated just a 2-minute walk from St Peter Port's shopping centre and offers modern amenities such as free Wi-Fi and iPod docking stations. The restaurant at La Fregate Hotel has been recognized with 2 AA Rosettes for its delectable menu featuring fresh seafood and local ingredients. Each room boasts a flat-screen TV, high-quality bed linens, and guests have the option to dine outside on the terrace or indulge in a full cooked breakfast served each morning. With its hilltop location overlooking St Peter Port's harbour, guests can enjoy breathtaking views of the Channel Islands of Herm, Sark, Alderney, and Jersey. Additionally, Victoria Pier is only a short 5-minute walk away.
Pros:
– Serene location in secluded terraced gardens
– Picturesque views of the sea from every room
– Conveniently close to St Peter Port's shopping centre
– Award-winning restaurant serving delicious seafood dishes
– Hilltop position offering breathtaking views of the Channel Islands
Beachfront Hotels Hotels in Channel Islands With a Pool
Beachfront hotels in Channel Islands with a pool offer guests the perfect combination of relaxation and stunning ocean views. Whether you want to take a refreshing dip in the pool or enjoy a leisurely stroll along the sandy shores, these hotels provide an ideal beach getaway experience for travelers.
Hotel Cristina (St Lawrence)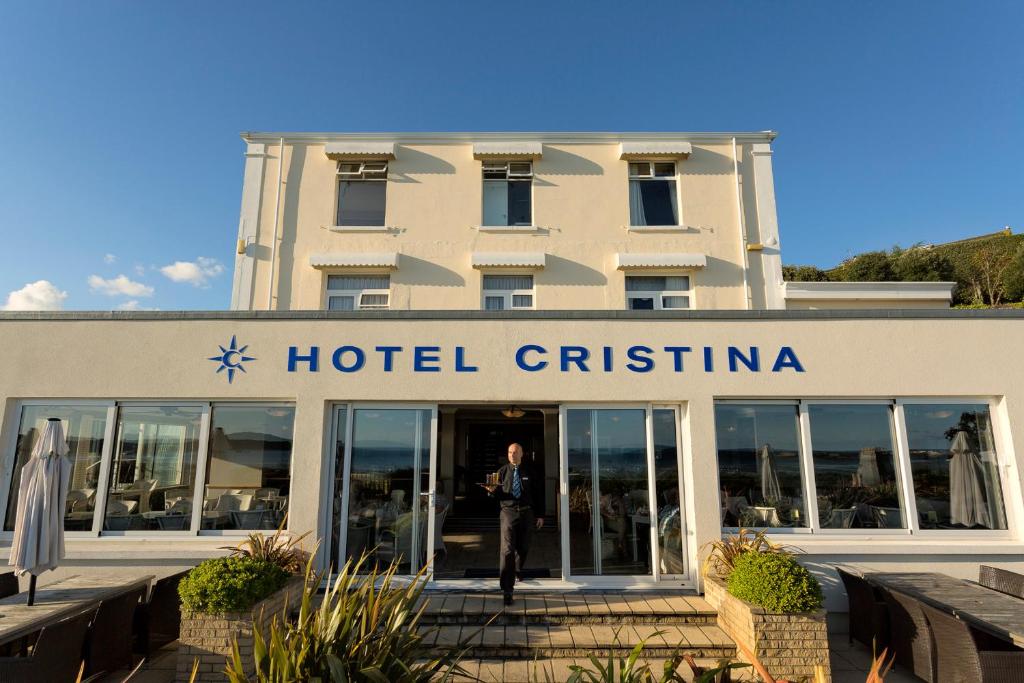 Hotel Cristina, located in St Lawrence, is a conveniently situated beachfront hotel on the edge of Jersey's country lane network. Despite its tranquil setting, it is just a few minutes away from the beach. Guests at Hotel Cristina can enjoy breathtaking views of St Aubin's Bay and take advantage of its peaceful location to explore some of Jersey's unique heritage sites. The hotel features an outdoor pool and terrace, which serve as natural sun traps with stunning views over the gardens and sea. Additionally, its close proximity to both the airport and St Helier makes it an ideal base for exploring the island.
Pros:
– Conveniently located near Jersey's country lane network
– Just minutes away from the beach
– Breathtaking views over St Aubin's Bay
– Peaceful location ideal for exploring heritage sites
– Outdoor pool with a terrace offering beautiful garden and sea views
Information about Beachfront Hotels in Channel Islands
| | |
| --- | --- |
| 🏢 Number of Beach Hotels in Channel Islands | 10 |
| 🥇 Average Review Score | 8.6/10 |
| 💰 High season average price | 1404 |
| 💸 Low season average price | 351 |
FAQ
Can you recommend any beachfront hotels in Channel Islands, United Kingdom?
Certainly! One highly recommended beachfront hotel in Channel Islands is The Atlantic Hotel. With its stunning location overlooking the golden sands of St. Ouen's Bay, this luxury hotel offers breathtaking views and a tranquil setting. Guests can enjoy direct access to the beach, as well as luxurious accommodations, fine dining options, and top-notch amenities.
Are there any family-friendly beachfront hotels in Channel Islands?
Absolutely! The Golden Sands Hotel is a fantastic choice for families seeking a beachfront accommodation in Channel Islands. Located on St. Brelade's Bay, this hotel not only offers easy access to the sandy beach but also provides a range of family-friendly facilities including spacious rooms or suites that can accommodate families, child-friendly menus at their on-site restaurant, and activities for children of all ages.
What are some popular water sports activities near the beachfront hotels in Channel Islands?
There are plenty of exciting water sports activities available near the beachfront hotels in Channel Islands. Visitors can try their hand at surfing or paddleboarding along the coastline of St. Ouen's Bay or go kayaking around Jersey's beautiful shores. Snorkeling and diving enthusiasts will be delighted by the clear waters surrounding the islands with abundant marine life to explore.
Do any beachfront hotels offer spa facilities in Channel Islands?
Yes, several beachfront hotels in Channel Islands offer spa facilities for guests seeking relaxation and rejuvenation during their stay. One such example is The Club Hotel & Spa located on Jersey's south coast offering stunning sea views alongside an array of spa treatments including massages, facials, and body wraps using high-quality products that provide ultimate relaxation by trained professionals.
What are some nearby attractions close to the beachfront hotels in Channel Islands?
There are numerous attractions near the beachfront hotels in Channel Islands that cater to various interests. For history buffs, a visit to the Jersey War Tunnels or Elizabeth Castle is a must. Nature lovers can explore the beautiful gardens at Samares Manor or visit the Durrell Wildlife Conservation Trust. There are also opportunities for golfing, coastal walks, and exploring charming seaside towns such as St. Helier.
Popular Hotels near Beach destinations