Welcome to our guide on the exquisite seaside retreats in Capri, Italy! Nestled along the stunning coastline of this idyllic Mediterranean island, you'll discover a selection of opulent accommodations offering front-row seats to the azure waters and pristine sandy beaches. Prepare to be enthralled by the charm and allure of Capri as you indulge in the ultimate luxury experience at these beachfront havens.
Immerse yourself in the tranquility and sheer beauty that characterizes Capri's beachfront hotels. From glamorous resorts boasting breathtaking sea views to quaint boutique establishments tucked away amidst lush gardens, there is truly something for every discerning traveler. Relish in an oasis of serenity as you wake up to the gentle sound of waves lapping against the shore, basking in the glorious Mediterranean sunshine from your private terrace or balcony. Whether you're seeking a romantic escape or an unforgettable family holiday, allow us to introduce you to a world where elegance meets coastal bliss – join us as we unveil the most extraordinary beachfront accommodations Capri has to offer!
The Best Capri Hotels By the Beach
Diva La Canzone Del Mare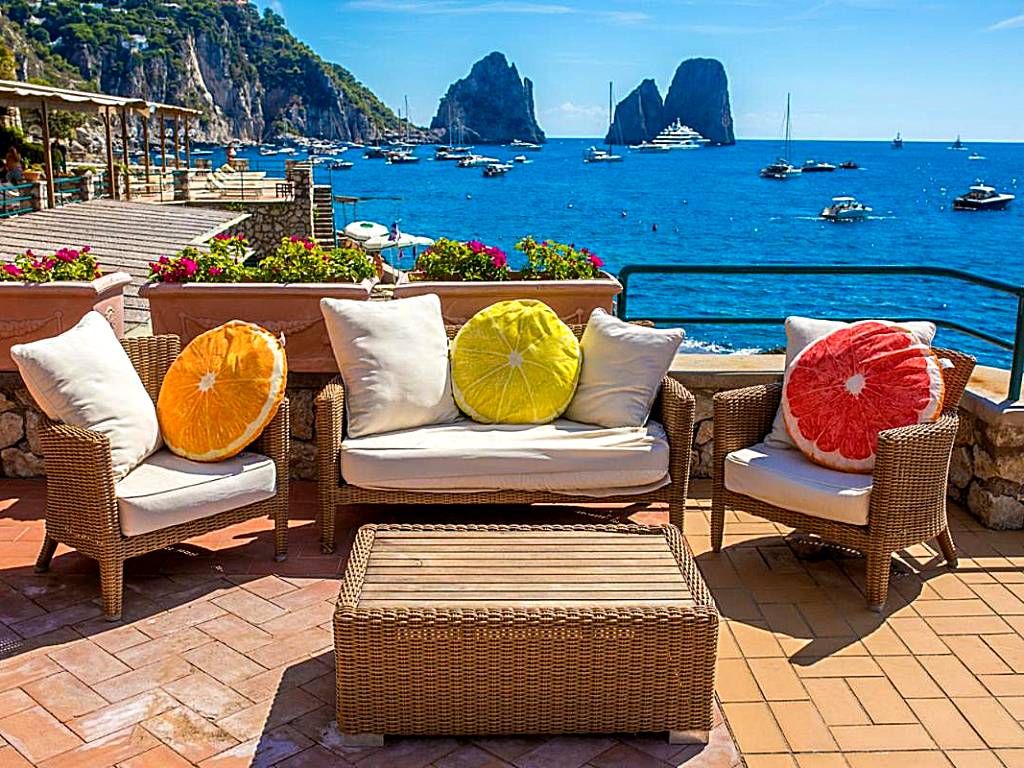 Located overlooking the beautiful bay of Marina Piccola, Diva La Canzone Del Mare is a luxury beachfront hotel that offers guests a truly unforgettable experience. With two outdoor pools filled with salt water and a private beach just steps away, guests can relax and soak up the sun in ultimate comfort. The Mediterranean-style accommodations are tastefully decorated and feature sea-view balconies, perfect for enjoying the breathtaking views. Free Wi-Fi is available throughout the property, ensuring guests can stay connected during their stay. The air-conditioned rooms come equipped with satellite flat-screen TVs, minibars, and private bathrooms complete with free toiletries and hairdryers. Whether you choose a room with views of the Faraglioni or the Siren's rock, you're guaranteed to wake up to stunning vistas each morning. Begin your day with a delicious sweet Italian breakfast before heading out to explore all that Capri has to offer. In the evenings, indulge in mouthwatering Mediterranean cuisine at the on-site restaurant which specializes in fresh fish, seasonal vegetables, and grilled meat dishes. After dinner, unwind on the sun terrace complete with comfortable loungers and parasols or head to the American bar for refreshing drinks and tasty snacks. For those looking to venture further afield, The Piazzetta is just a five-minute drive from the hotel while Capri's port where ferries depart for Sorrento and Naples is located four kilometers away.
Pros:
– Stunning location overlooking Marina Piccola bay
– Two outdoor pools with salt water
– Private beach access
– Tastefully decorated Mediterranean-style rooms
– Delicious on-site restaurant specializing in fresh seafood
Borgo Santandrea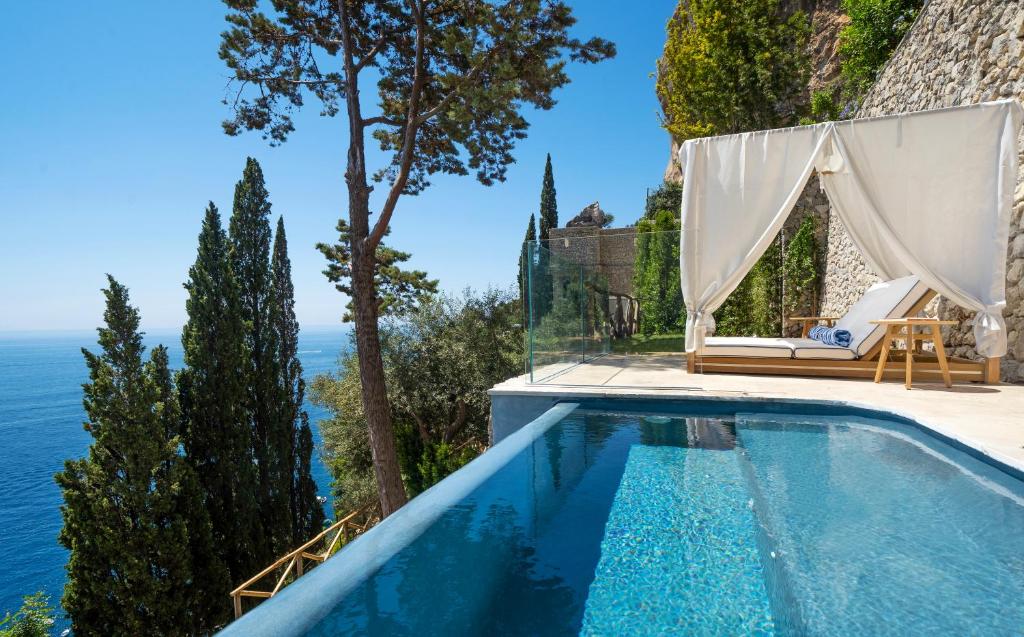 Borgo Santandrea is a luxurious beachfront hotel located on the stunning Amalfi Coast. Guests can enjoy breathtaking panoramic sea views from both the swimming pool and the sun deck. The property also boasts a terrace bar and a beach bar, perfect for sipping cocktails while taking in the beauty of the surroundings. With three restaurants available, guests can indulge in mouthwatering Mediterranean cuisine featuring local specialties. The spacious accommodations at Borgo Santandrea offer stunning sea views, along with amenities such as satellite TV and minibars. During the summer season, guests are invited to relax on Borgo Santandrea's private beach.
– Free parking available
– Panoramic sea views from swimming pool and sun deck
– Terrace bar and beach bar for enjoying refreshing drinks
– Three restaurants serving delicious Mediterranean cuisine with local specialties
– Spacious accommodations with satellite TV and minibars
Hotel La Certosa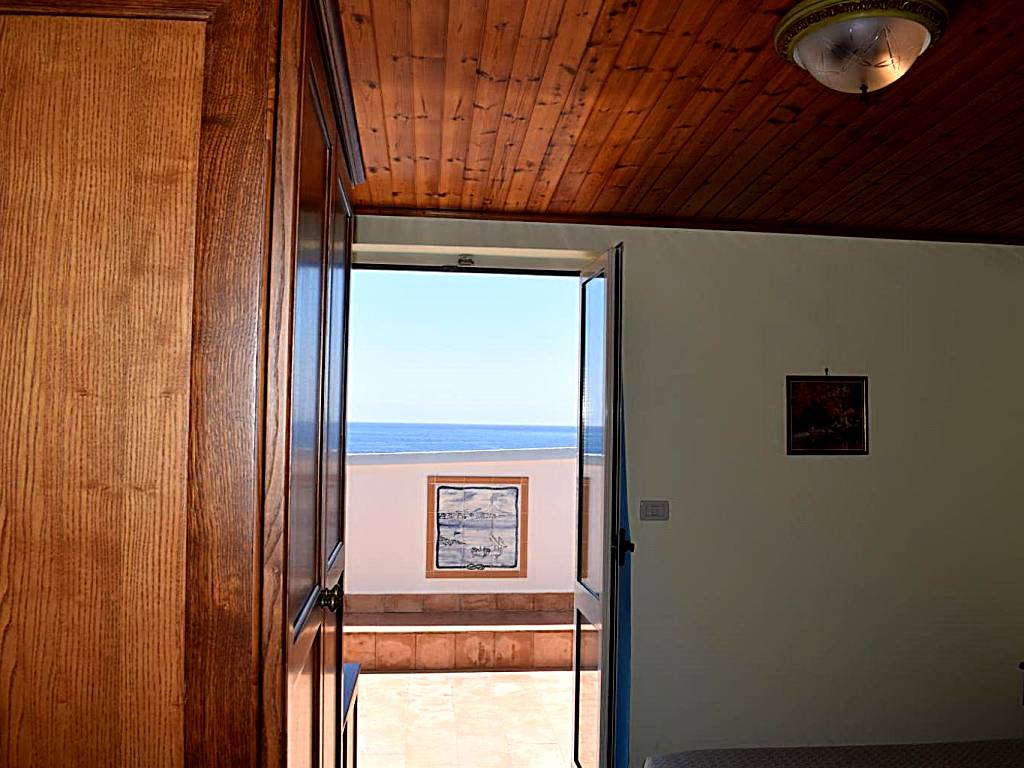 Nestled within a charming 15th-century monastery, Hotel La Certosa offers guests a warm and welcoming atmosphere with its family-run environment. Situated right on the beachfront, overlooking the picturesque bay of Marina del Cantone, this hotel provides stunning sea views for a truly memorable stay. Located just outside Sorrento, it is conveniently within walking distance to Punta Campanella Park and Leranto Bay. Guests can enjoy dining al fresco on the terrace, taking in the breathtaking beach scenery while indulging in delicious meals at the Pappone restaurant. The free pebble beach is equipped with sun umbrellas and loungers for ultimate relaxation by the water's edge. The hotel also offers convenient access to public buses for those looking to explore nearby attractions such as Sorrento, Amalfi, and Positano. With comfortable rooms featuring air conditioning, heating, TV, and direct-dial telephones, visitors can unwind in simplicity after a day of adventure. Additionally, the friendly staff are always ready to assist guests with boat rentals or organize boat tours along the coast or to neighboring islands.
Pros:
– Charming 15th-century monastery setting
– Family-run atmosphere
– Excellent restaurant serving traditional Italian cuisine
– Stunning sea views from a beachfront location
– Convenient access to public transportation for exploring nearby towns
Other places to stay in Capri
Hotels Near the Beach in Downtown Capri
Hotels near the beach in downtown Capri offer the perfect blend of convenience and relaxation, allowing guests to enjoy stunning ocean views and easy access to the vibrant city center. With a range of accommodations available, visitors can choose from various options to suit their preferences and ensure an unforgettable beachfront getaway.
Hotel Parco Smeraldo Terme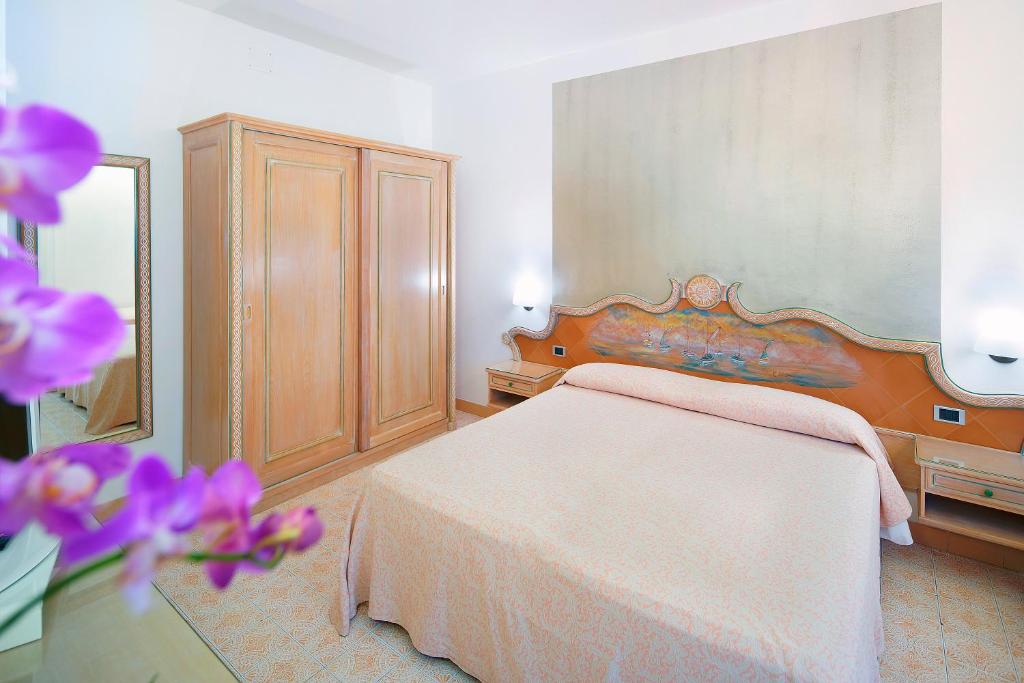 The boutique Hotel Parco Smeraldo Terme is a hidden gem located directly on the stunning Maronti Beach in Ischia. Surrounded by lush tropical gardens, this hotel offers guests a truly tranquil and luxurious beachfront experience. With both outdoor and indoor thermal swimming pools, as well as a palm terrace and an outdoor thermal pool, guests can relax and rejuvenate while enjoying breathtaking views of the ocean. The hotel also has its own private beach area complete with sun-loungers and umbrellas for guests to enjoy. Additionally, there are plenty of amenities nearby including restaurants, cafes, shops, and public transport options. Guests can also take advantage of the wellness center, synthetic-grass tennis courts, free parking facility, and dine at the hotel restaurant which serves delicious dishes made from fresh ingredients sourced locally. For those looking for added convenience during their stay, half-board or full-board services can be arranged in advance.
– Boutique hotel located directly on Maronti Beach
– Outdoor and indoor thermal swimming pools
– Beautiful palm terrace with ocean views
– Private beach area with free use of sun-loungers and umbrellas
– Wellness center access included in all rates
Hotel Weber Ambassador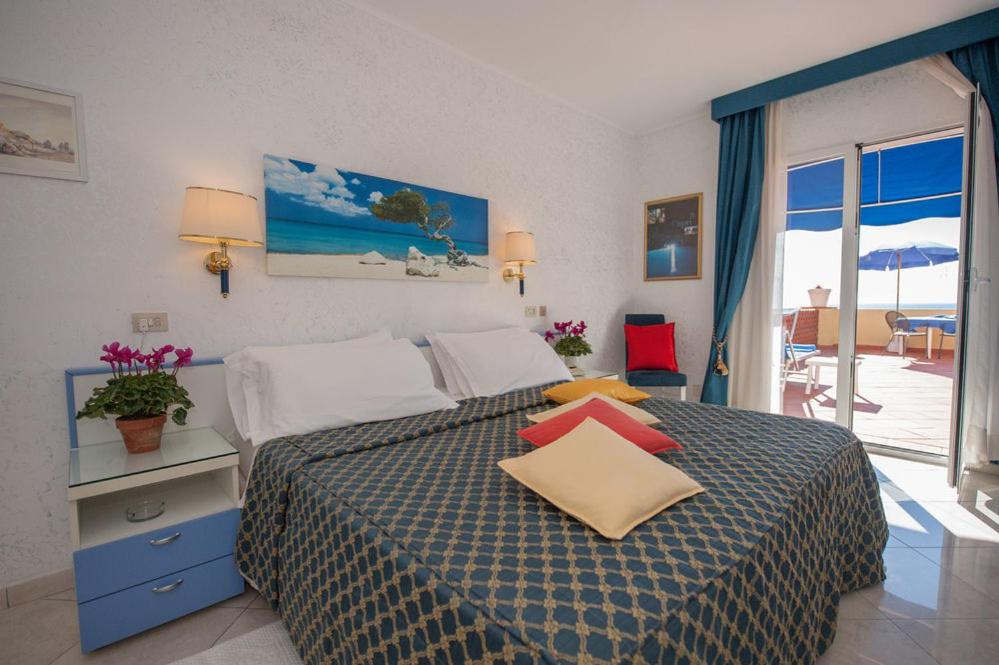 The 4-star Weber Ambassador hotel is located overlooking the picturesque bay of Marina Piccola and the famous Faraglioni rocks. This luxurious hotel offers a complimentary shuttle service to and from Capri center, allowing guests to easily explore the island. The property boasts two swimming pools, a hot tub, and a well-equipped fitness center for guests to enjoy. The spacious rooms are beautifully appointed with modern amenities including air conditioning, LCD TVs, and en suite bathrooms. Many rooms also feature balconies or terraces with stunning views of the Tyrrhenian Sea. Guests can stay connected with complimentary Wi-Fi throughout the hotel. Indulge in delicious seafood dishes at the international à la carte restaurant or unwind at one of the two bars on-site. The hotel also offers convenient amenities such as an on-site hair salon and a terrace providing breathtaking panoramic views. For beach lovers, Hotel Weber Ambassador provides direct access to the beach shore via a stairway.
Pros:
– Stunning location overlooking Marina Piccola and Faraglioni rocks
– Free shuttle service to/from Capri center
– Two swimming pools, hot tub, and fitness center
– Spacious rooms with balconies or terraces offering sea views
– Direct access to the beach
Information about Beachfront Hotels in Capri
| | |
| --- | --- |
| 🏢 Number of Beach Hotels in Capri | 5 |
| 🥇 Average Review Score | 8.8/10 |
| 💰 High season average price | 926 |
| 💸 Low season average price | 231.5 |
FAQ
Are there any beachfront hotels in Capri?
Yes, Capri offers a variety of beachfront hotels that are perfect for those seeking a luxurious and relaxing stay. With stunning views of the Mediterranean Sea, these hotels provide direct access to pristine beaches where you can sunbathe, swim, or simply unwind with a cocktail in hand.
What amenities can I expect at a beachfront hotel in Capri?
Beachfront hotels in Capri pride themselves on offering an array of amenities to enhance your stay. From private beaches and swimming pools to spa facilities and gourmet restaurants, you'll be spoiled for choice. Some establishments even provide water sports equipment rentals and boat tours so you can explore the picturesque coastline.
How do I choose the right beachfront hotel in Capri?
Choosing the right beachfront hotel depends on your preferences and needs. Consider factors such as location, budget, and desired amenities when making your decision. It's also helpful to read reviews from previous guests to get an idea of the level of service and quality offered by each hotel.
Is it necessary to book a beachfront hotel in advance?
While it's not absolutely necessary to book a beachfront hotel in advance, it is highly recommended especially during peak travel seasons. Capri is known for its popularity among tourists, so securing your accommodation ahead of time ensures availability and allows you to have peace of mind throughout your vacation.
What are some popular activities near beachfront hotels in Capri?
Aside from enjoying the beautiful beaches just steps away from your hotel room, there are numerous activities available near beachfront accommodations in Capri. Take a boat tour around the island's famous grottos such as the Blue Grotto or visit iconic landmarks like Villa San Michele. You can also explore charming coastal towns or embark on hiking trails that offer breathtaking views over the cliffs.
Popular Beachfront Hotels destinations