Welcome to the sunny shores of Bournemouth, a coastal destination that boasts an array of exquisite waterfront accommodations. As a luxury hotel aficionado, I am thrilled to guide you through the idyllic beachfront retreats this enchanting British seaside town has to offer. With its picturesque coastline and vibrant atmosphere, Bournemouth is the epitome of a dreamy escape for those seeking relaxation and rejuvenation in unparalleled style.
Prepare to be captivated by the sheer elegance and sophistication that exudes from the beachfront hotels lining this charming stretch of coast. Immerse yourself in opulence as you step foot into these magnificent establishments, each meticulously designed with discerning travelers in mind. From grand Victorian-inspired establishments to sleek contemporary havens, there is no shortage of architectural marvels awaiting your arrival.
Indulge yourself in luxurious amenities and unrivaled service as you revel in breathtaking views of golden sands meeting azure waters at these exclusive beachfront sanctuaries. Whether you prefer unwinding by an infinity pool overlooking the sea or strolling along pristine beaches just steps away from your room, Bournemouth's beachfront hotels offer an abundance of options for every kind of beach lover.
Join me on an extraordinary journey as we explore the finest establishments that epitomize seaside luxury at its finest in beautiful Bournemouth.
The Best Bournemouth Hotels By the Beach
The Nici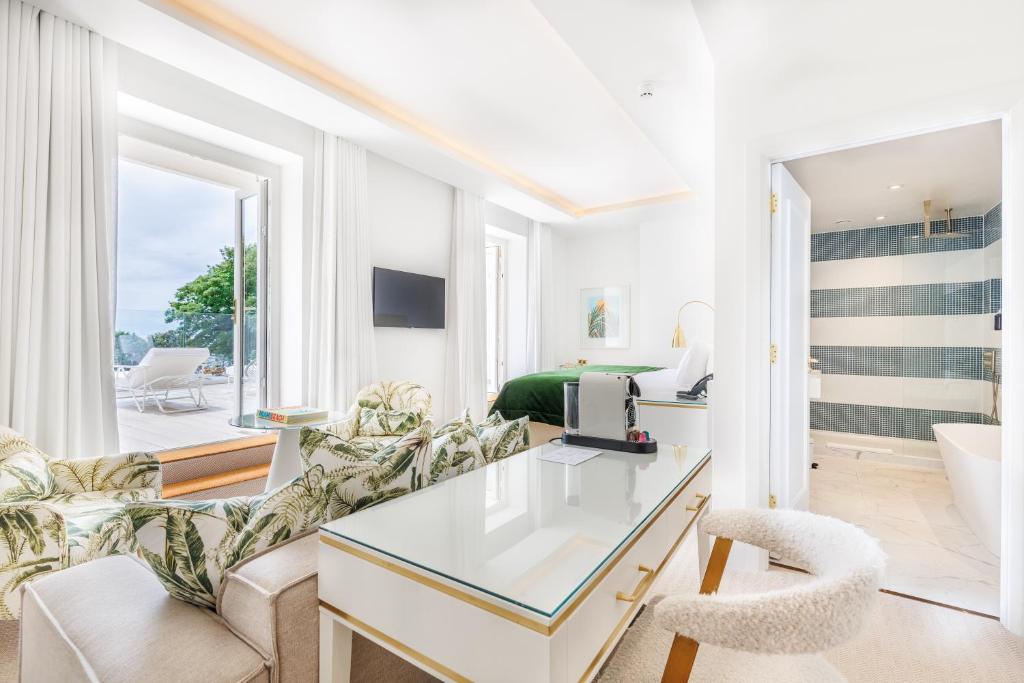 Situated in the coastal town of Bournemouth, The Nici is a stylish Edwardian hotel that offers a beachfront experience like no other. This luxurious hotel boasts its own outdoor swimming pool and features a range of amenities including a games room, bar, restaurant, 24-hour front desk, and a sun terrace. The spacious rooms at The Nici showcase contemporary designs with each room equipped with a TV and en suite bathroom. Guests can enjoy a breakfast buffet while taking in the stunning garden views or choose to dine at the restaurant offering a seasonal dinner menu catering to various dietary needs. With free Wi-Fi access in public areas and some rooms offering sea views, guests can relax in the recently refurbished bar and lounge area. The hotel's prime location allows for easy access to popular attractions such as the Pavilion Theatre & Ballroom located just a short 4-minute drive away, as well as Bournemouth Pier less than 2 miles away and Corfe Castle only 19 miles from the hotel.
– Stylish Edwardian hotel with beachfront location
– Own outdoor swimming pool and sun terrace
– Spacious rooms with contemporary design
– Bar and lounge area recently refurbished
– Conveniently located near popular attractions
The Pines Hotel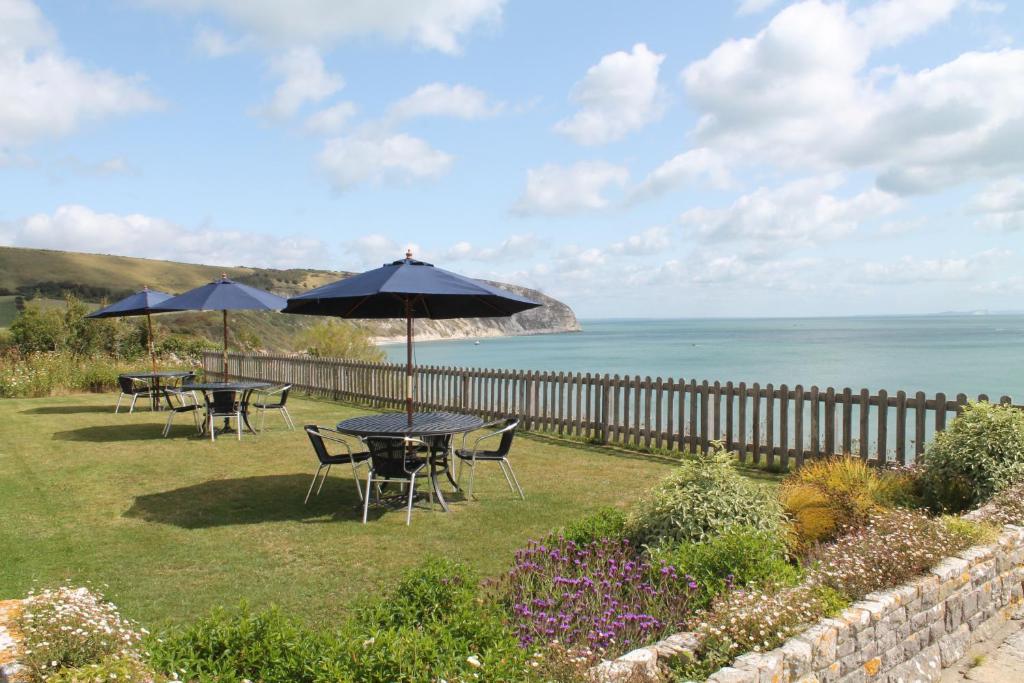 The Pines Hotel is a stunning cliff-top retreat located in Swanage Bay, offering breathtaking sea views and direct access to the beach via private steps. This luxury hotel provides free parking and serves a delicious full English breakfast to start your day off right. The rooms are light, traditionally furnished, and equipped with modern amenities such as flat-screen TVs and complimentary tea and coffee. Some rooms even feature balconies overlooking the sea. The on-site restaurant offers panoramic views of the Isle of Wight and Swanage Bay, serving up a menu filled with fresh produce and local specialties. Situated at the eastern end of the 95-mile long UNESCO World Heritage Site known as the Jurassic Coast, this hotel is in close proximity to popular attractions like Swanage's city center (only a 5-minute drive away) and Corfe Castle (just a 15-minute car ride).
The Hedley Townhouse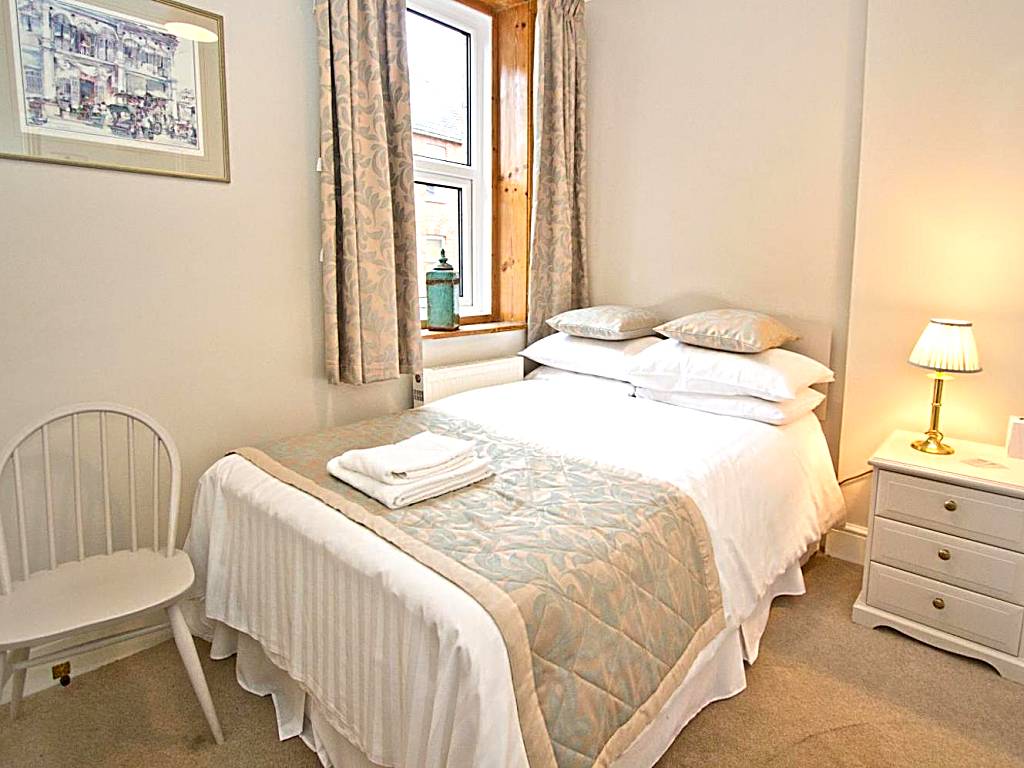 The Hedley Townhouse is a charming guest house located in a prime beachfront location in Bournemouth. Just a 5-minute walk from the BIC, it offers elegant rooms with en-suite bathrooms. The beautiful Bournemouth Pavilion and the seafront are only 5 minutes away on foot, making it an ideal choice for beach lovers. Each bright room at The Hedley Townhouse features modern amenities such as a TV, free tea and coffee, and free WiFi. Guests can also enjoy the delightful Hedley Tea Room, which offers a selection of hot and cold drinks, milk, yogurt, cereals, fresh fruit, and biscuits throughout the day until 7pm. With its central location close to attractions like The Pavilion Theatre and The Oceanarium within a short walking distance and Bournemouth Rail Station just a 5-minute drive away, The Hedley Townhouse is the perfect base for exploring all that Bournemouth has to offer.
– Convenient central location
– Beachfront property
– Elegant rooms with en-suite bathrooms
– Free WiFi access
– Charming on-site tea room offering complimentary refreshments
Other places to stay in Bournemouth
Hotels Near the Beach in Downtown Bournemouth
Downtown Bournemouth offers a range of hotels near the beach, providing visitors with easy access to the sandy shores and stunning ocean views. Whether seeking a romantic getaway or a family vacation, these beachfront accommodations offer a prime location for sunbathing, water sports, and coastal exploration.
The Riviera Hotel & Holiday Apartments Alum Chine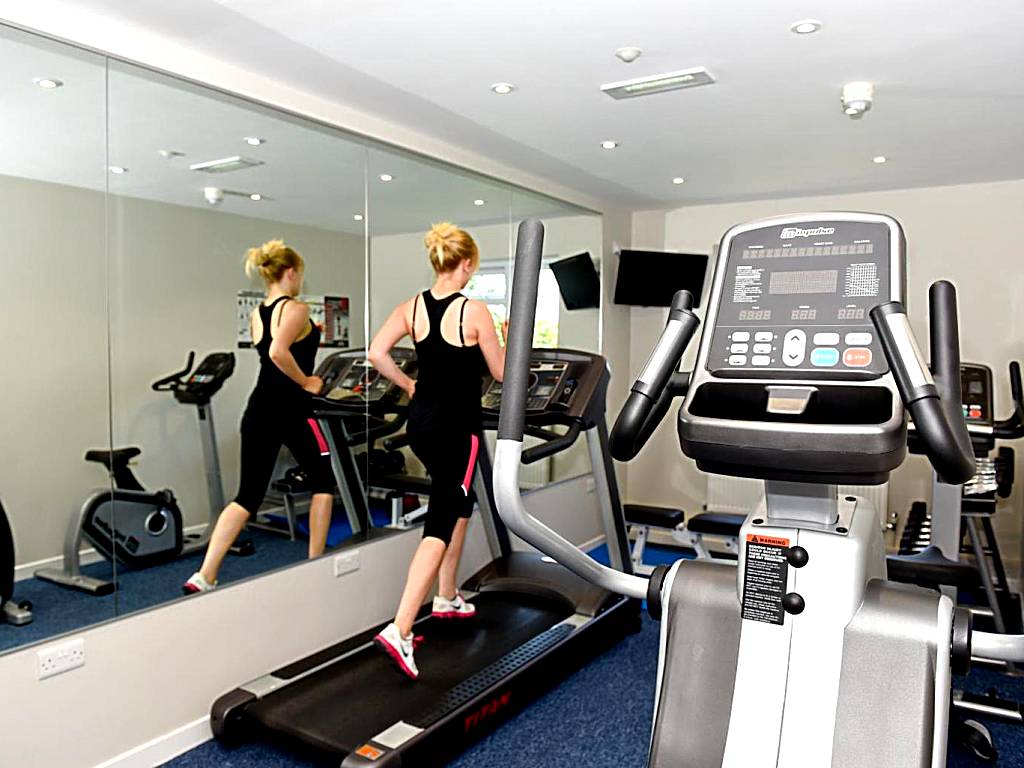 The Riviera Hotel & Holiday Apartments Alum Chine is a tranquil beachfront property located in Bournemouth. Situated amidst the lush trees of Alum Chine, the hotel offers stunning views of the bay. Guests can enjoy their stay with complimentary Wi-Fi and parking facilities, as well as access to leisure amenities such as a hot tub and indoor pool. Fitness enthusiasts can make use of the small studio gym available on-site. The Cunarder Conservatory Restaurant, which has won awards for its culinary offerings, provides guests with a contemporary twist on traditional British cuisine that changes according to the seasons. Each well-equipped bedroom features tea/coffee making facilities, a flat-screen TV, work area, and private bathroom. Many rooms also offer balconies with scenic sea views. This pet-friendly establishment allows pets upon request (additional charges may apply). With its convenient location just moments away from the pristine sandy beach, The Riviera Hotel & Holiday Apartments Alum Chine is an ideal choice for beach lovers. Bournemouth Pier is within a mile's distance along the picturesque seafront. Additionally, guests can enjoy various entertainment options at the hotel's games area including pool table, table tennis, Nintendo Wii, table football, board games, and children's toys.
– Peaceful location overlooking Alum Chine and the bay
– Free Wi-Fi and parking
– Indoor pool and hot tub available
– Award-winning Cunarder Conservatory Restaurant serving seasonal British cuisine
– Well-equipped bedrooms with sea view balconies (in many rooms)
Hotel Balmoral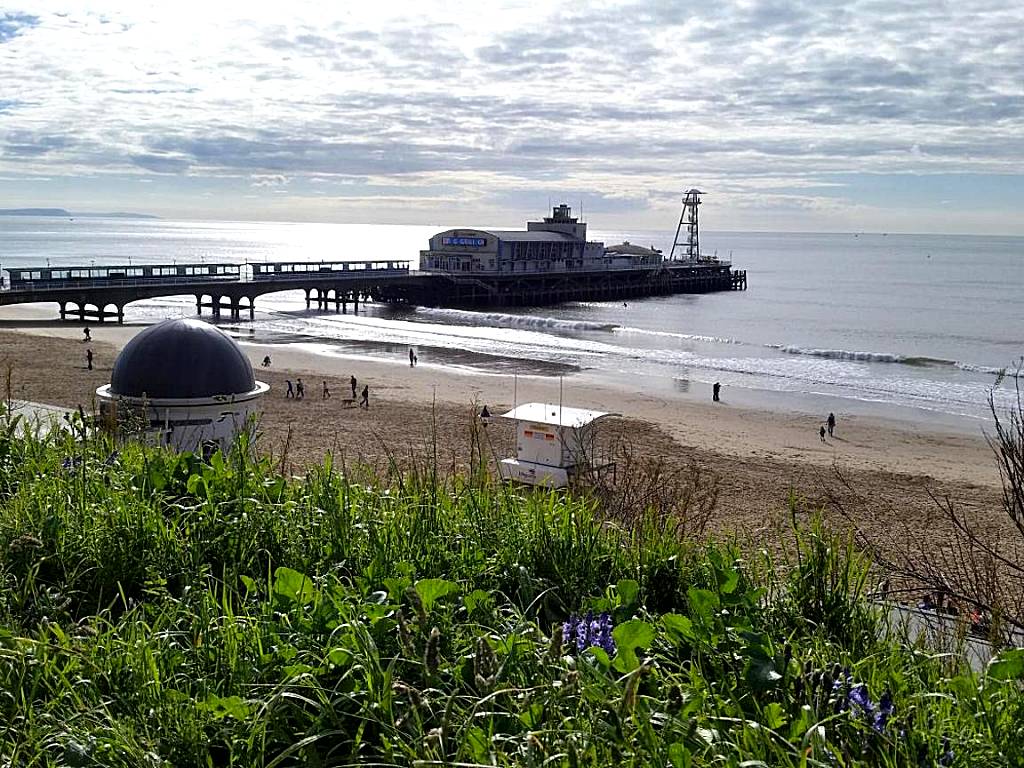 Located in Bournemouth, Hotel Balmoral is a beachfront hotel offering comfortable accommodations and convenient amenities. Situated just 400 meters from Westcliff Beach and around 800 meters from Alum Chine Beach, the hotel provides easy access to the stunning coastline. The property is also close to popular attractions such as Boscombe Beach, Bournemouth International Centre, and Eastcliff Beach. With free private parking and a shared lounge, guests can relax and enjoy their stay. The rooms are equipped with flat-screen TVs for entertainment. The friendly reception staff are always available to provide helpful tips on exploring the area. Additionally, being only 12 km from Bournemouth Airport makes it a convenient choice for travelers.
– Close proximity to multiple beaches
– Free private parking
– Shared lounge area
– Helpful reception staff offering local tips
– Convenient location near airport
Information about Beachfront Hotels in Bournemouth
| | |
| --- | --- |
| 🏢 Number of Beach Hotels in Bournemouth | 5 |
| 🥇 Average Review Score | 8.5/10 |
| 💰 High season average price | 1008 |
| 💸 Low season average price | 252 |
FAQ
What are some popular beachfront hotels in Bournemouth?
Bournemouth is home to several popular beachfront hotels that offer stunning views and luxurious accommodations. Some of the top choices include The Cumberland Hotel, a stylish property with direct access to the beach and modern amenities
Are there any family-friendly beachfront hotels in Bournemouth?
Yes, Bournemouth has a range of family-friendly beachfront hotels that cater to the needs of both parents and children. One such hotel is the Norfolk Royale Hotel, which offers spacious family rooms and provides cribs or extra beds upon request. Another option is The Green House Hotel, which features a dedicated kids' club offering various activities for children while adults can enjoy the hotel's eco-friendly facilities.
Which beachfront hotels in Bournemouth have onsite dining options?
Several beachfront hotels in Bournemouth offer convenient onsite dining options for guests. For example, the Highcliff Grill at the Marriott Bournemouth Highcliff Hotel serves delicious seafood dishes with panoramic sea views. The Mirabelle Restaurant at The Montague Arms is another popular choice known for its creative menu using seasonal ingredients sourced from local suppliers. Both restaurants provide an unforgettable dining experience right by the ocean.
Do any beachfront hotels in Bournemouth have spa facilities?
Yes, there are several beachfront hotels in Bournemouth that boast impressive spa facilities where guests can unwind and rejuvenate during their stay. One such hotel is The Cliff House Hotel, which offers a luxurious spa complete with treatment rooms overlooking the sea, sauna, steam room, and hydrotherapy pool. Another option is Hilton Bournemouth's eforea spa that provides various wellness treatments designed to promote relaxation and balance.
Are there any budget-friendly beachfront hotels in Bournemouth?
While Bournemouth is known for its luxurious beachfront hotels, there are also some budget-friendly options available. The Russell Court Hotel, located just a short walk from the beach, offers comfortable rooms at affordable rates. The Lynden Court Hotel is another budget-friendly choice that provides simple yet clean accommodations with easy access to the beach and nearby attractions. These hotels allow travelers to enjoy a seaside getaway without breaking the bank.
Popular Beach Hotels destinations